ViSenze welcomes the appointment of Chief Commercial Officer and Human Resources Director at the start of Q2
Brendan O'Shaughnessy brings sales and go-to-market experience to his new role as Chief Commercial Officer; Jasmine Phua will drive the organization's human resource strategy and implementation in her new role as Human Resources Director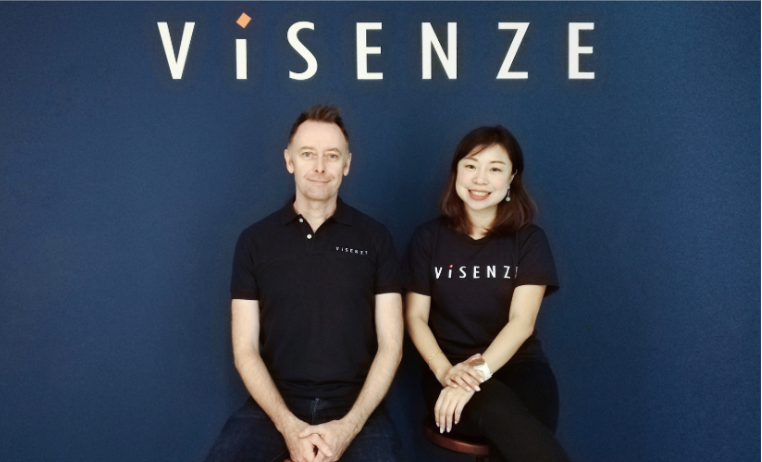 We're delighted to announce the appointment of Brendan O'Shaughnessy to the role of Chief Commercial Officer (CCO) and Jasmine Phua to Human Resources Director here at ViSenze. As a sales leader spanning nearly three decades, O'Shaughnessy brings valuable leadership to ViSenze's executive team during a period of rapid growth. As CCO, O'Shaughnessy will lead ViSenze's enterprise business, with a primary focus of building and strengthening global sales, product, and marketing teams by creating and accelerating an integrated go-to-market strategy that drives new user adoption and meets revenue objectives. Bringing her fifteen years of experience in the human resources field, Phua will serve a critical role as the human resources leader and partner to the leadership team here at ViSenze, in an effort to grow the company's talent pool and deepen the innovative culture that drives its solutions.
"O'Shaughnessy joins ViSenze with a wealth of experience in digital technologies with specific skills in mobile content and ecommerce, which are growing focuses for ViSenze's business today. Paired with Phua's talent acquisition and development skills, both executives will play integral roles in ViSenze's growth" said Oliver Tan, our CEO and co-founder. "We are thrilled to have them join our team as their skill sets align well with ViSenze's culture and business objectives."
Prior to joining ViSenze, O'Shaughnessy was a sales leader at Amazon Web Services for the APAC region, as well as a general manager and sales leader for Ooyala, an over-the-top, content production, and digital distribution solution provider. Most recently, O'Shaughnessy worked as an executive consultant to Innovation Labs Asia and Die Denkfabrik, where he was responsible for defining product and technology strategies for the companies' broadcast media service clients.
"ViSenze is experiencing incredible growth with its recent Series C fundraise, the success of its existing visual commerce solutions, as well as its partnerships with leading smartphone manufacturers to transform mobile shopping experiences," said O'Shaughnessy. "I'm thrilled to join the ViSenze team and am eager to help further the company's success."
Earlier in her career, Phua was the APAC Regional Human Resources Manager at global contract research organization PPD, followed by roles in similarly highly dynamic organizations, Akamai Technologies and ConvaTec. She obtained her Bachelor's Degree in Human Resource Management from the Curtin University of Technology in Australia in 2004
"This is an exciting time to join ViSenze as the company has seen significant and exponential growth in the last three years alone," said Phua. "I joined ViSenze because I see that growth potential continuing, and I look forward to working alongside the team to not only strengthen our values and company mission, but to implement a talent strategy that brings in and retains the best talent globally to further grow the business."
Want to know how visual search can drive ROI for your business? Speak to one of the team today about starting a free trial.