Inspire and Delight your Shoppers with Smart Product Recommendations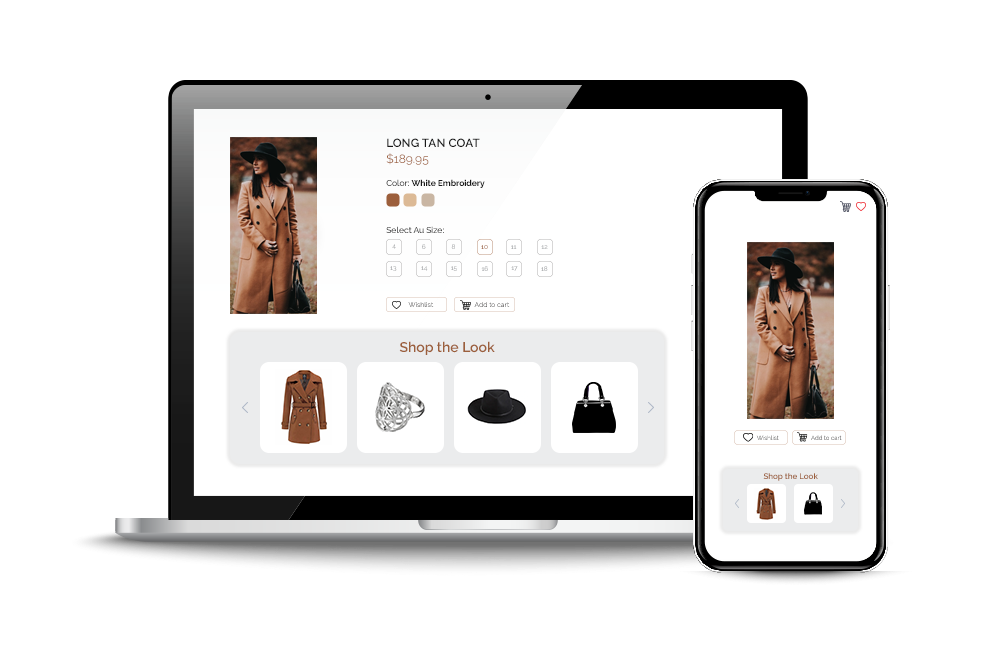 Outfit Recommendations
Delight shoppers with full outfits and boost cart sizes.
Automatically create outfits from your catalog's existing assets with 3 fully customizable Outfit Recommendation strategies for every occasion: Shop the Look, Outfit Inspiration and Pairing Suggestions
Increase AOV and CVR
Ideal for PDP, PLP, email retargeting, checkout page
Visually Similar Product Recommendations
Make recommendations based on what shoppers are seeing.
Instantly curate a collection of items to keep your customers engaged and get them buying even when the desired item is out of stock.
Increase CVR
Offer "out of stock" alternatives
Ideal for PDP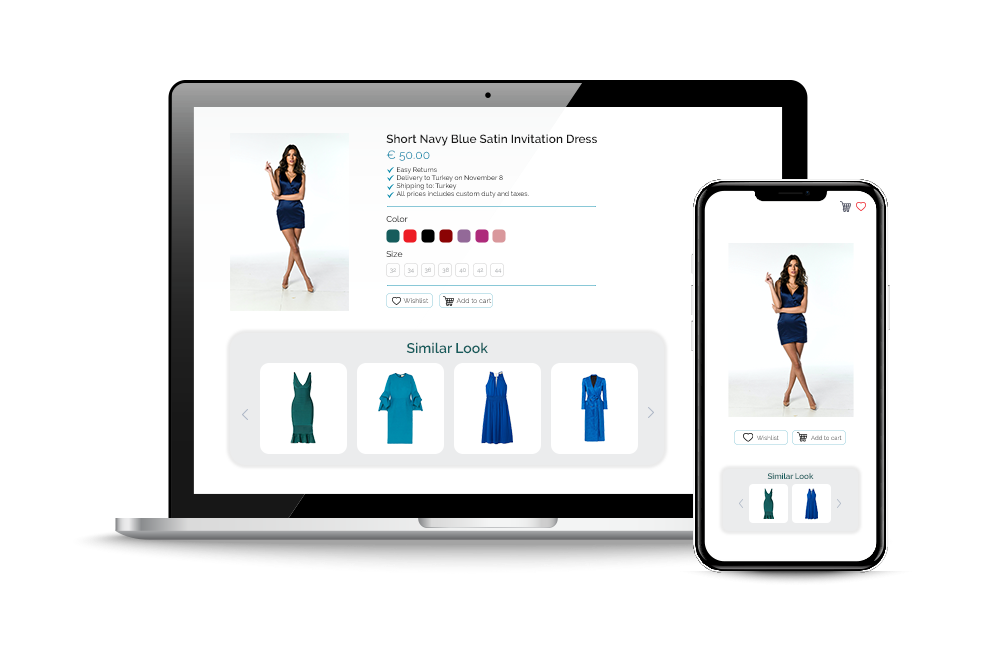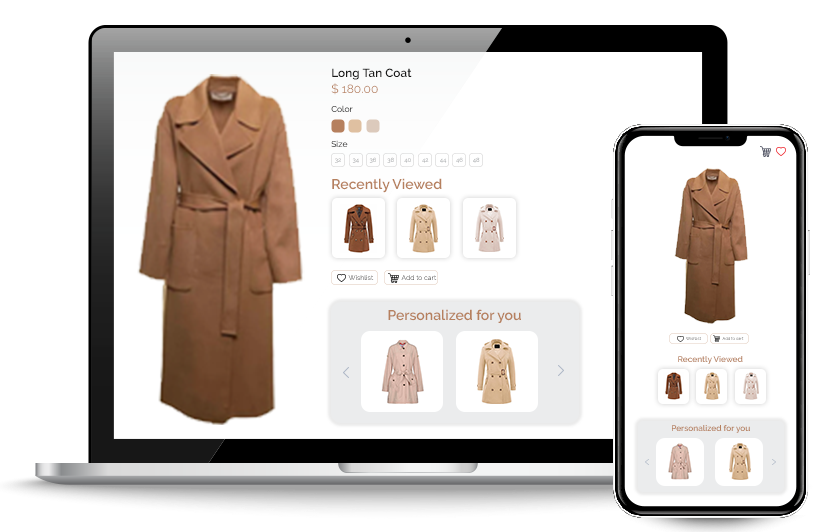 Personalized Product Recommendations
Personalize without collecting personal data.
Drive engaging personalized experiences for all shoppers, including non-logged in and first time visitors.
Increase CVR
Personal experience for all visitors
Ideal for PDP, home page
Put your entire catalog to work
Spark inspiration and guide shoppers toward purchases they would never have organically discovered. Use Smart Search to power endless Smart Recommendations across your entire range and Smart Data to learn more about upcoming trends.

Turn the hottest trends into shoppable options your customers can choose from.

Promote revenue-generating product categories that get less organic traffic.

Delight customers with personalized product discovery experiences.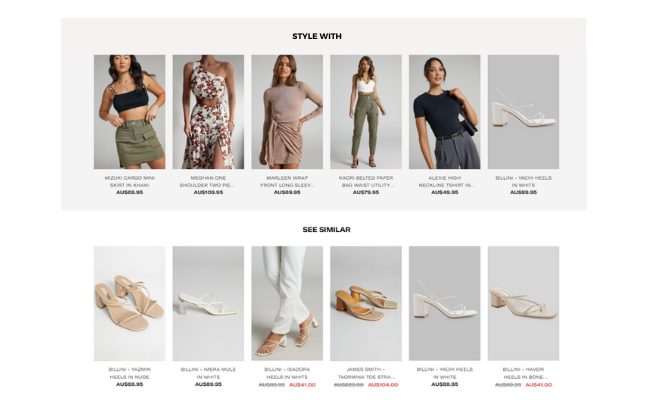 +10%
Increase in Conversions
Measure the impact of curated product recommendations
Showpo is able to show customers better product suggestions by using ViSenze's Smart Recommendations for product discoverability. This includes similar alternative items or complementary offers showcased on the product detail page.
Discover how ViSenze can grow revenues with Smart Recommendations
Introduce dynamic product suggestions to help shoppers browse and buy faster