Selling luxury items online requires a high-quality user experience.
Many high-end brands have struggled to leap into the digital era. This is mainly due to the lack of understanding as to how—how to provide the exclusive experience associated with their brand.
As the world is becoming increasingly digital, and digital natives—millennials and gen Z—have more spending power, luxury brands must adapt to ensure eCommerce success.
Let's look at the five golden rules for luxury eCommerce websites and how you can apply them in your business.
Scarcity and exclusivity will help you sell more
Scarcity refers to a limited amount of stock. Scarcity helps create a sense of urgency and exclusivity around your brand—so much so that Ferrari cut the production of cars by 4% in 2013 just to increase exclusivity.
There are many ways an e-commerce brand can communicate exclusivity:
Limited edition products
Limited series
Waiting list
Club membership–only products
Exclusivity and scarcity are key characteristics of luxury brands and products. Take luxury fashion brand Hermès and their Birkin bags, for example. The Birkin is one of the most coveted handbags in the world, with special editions of the bag being sold for millions of dollars.
Brand new Birkins typically cost around $20,000—that's a lot for a handbag. How does Hermès sell them for such a high price?
There are only about 200,000 of them in existence—they're scarce, and owning one is an exclusive experience.
They're so exclusive that you can't just buy one—interested buyers need to join a waitlist to purchase one. That's just the first step, however—with sources stating buyers could be waiting for months, or even years, for the right style.
The Birkin is the perfect example of a luxury brand using scarcity to increase exclusivity and revenue. It's an important lesson for luxury brands—ecommerce or not. Now—time to talk tech.
Leverage the best tech
Technology can make or break the shopping experience.
Technology can help improve:
Slow loading times that push users to leave
User segmentation for personalizing the experience
The online checkout process for shoppers
Plus, plenty more.
Times are changing fast, and new technologies are emerging to improve the overall customer experience and better answer customer concerns.
ViSenze's AI-powered smart recommendations help you grow your revenue through increased conversions and engagement. They're exactly what you need to make recommendations based on what your shoppers are seeing.
Smart Recommendations displays products that are hyper-relevant to each shopper. This means you're not just selling products; you're giving your customers a direct path to shop your complete brand look and luxury lifestyle.
You can add suggested products across key customer touchpoints such as product display pages, checkout, and collections pages.
Additionally, ViSenze has identified how fashion and luxury brands can respond to the new digital world. Some of which are:
Offering contactless, self-service buying
Using augmented reality (AR) to provide a virtual "try-on" experience
Using social media and live streams to improve brand awareness
Using artificial intelligence and data to provide a more personalized experience
Provide fashion or products for the online world–NFTs, video games, meta world, etc.
Improve traceability of supply chains and meet new environmental standards with technology
Technology is here to stay—luxury ecommerce brands now have a wide variety of solutions to help them thrive online.
Imagery should communicate emotion
Customers who buy luxury products aren't just buying material goods. They are paying for a feeling, status, and experience that comes with the luxury product or service.
After all, someone that buys a pair of Louboutins isn't paying for a shoe to wear day-to-day. They're buying the exclusivity and recognition that comes with the brand. This means that the imagery used on your high-end ecommerce site—both the one you show with pictures and the one you paint with words on your product descriptions–shouldn't just be about the product. It should also be about creating an experience and brand that has a story.
Gucci's Beloved Dionysus bag isn't just described as a great quality bag with several zippers and specific dimensions. Instead, the product display page (PDP) highlights the bag's origins and history.
The images used include additional props that highlight the lifestyle and luxury associated with the product.
They're not just talking about the product but also the emotion and history behind it. This helps consumers connect with the product and brand and creates an experience when buying the bag.
Luxury prices don't work like mass-market prices
Another thing that you must keep in mind when working with ecommerce luxury products is that pricing and discounts don't work like with standard goods.
Luxury goods require price tags—that's half the appeal for many buyers. Luxury goods are those for which demand increases as income increases. Put simply; luxury goods are expensive.
Luxury ecommerce brands are selling exclusivity, elegance, and quality. These three things don't come cheap, and setting too low of a price point can be off-putting for those looking to splurge on high-quality goods.
This not only applies to the price of your products but also to how you offer additional consumer benefits. With normal goods, you'd look to provide offers relating to a reduced price. This isn't how you want to approach luxury goods.
When working with luxury products or services, you want to minimize price-based discounts and offer value-based discounts. This means, instead of offering a discount on the price, offer value-based promotions like:
Free shipping
Free personalization
Free additional service
Free additional product
However, offering discounts for special occasions can be a great opportunity for non-usual customers to purchase without harming the exclusivity of your product or service.
Focus on the overall luxury ecommerce experience
Considering that luxury services and apparel ecommerce sell more than just a product or service–you need to make the whole experience luxurious.
Someone buying a Gucci product online will want to see the same level of elegance, luxury, and attention to detail that they feel in-store.
You want the overall feel of the site to be elegant and inviting, and you want it to replicate the in-store experience. Branding and design are key to creating that high-quality feeling—in our communications.
It's not just how the site looks but also how it works—how easy it is to navigate. A premium or luxury ecommerce brand shopper doesn't want to be looking for something and is unable to find it.
By using ViSenze smart tagging, you'll have AI automatically tag your products to simplify and optimize product discovery.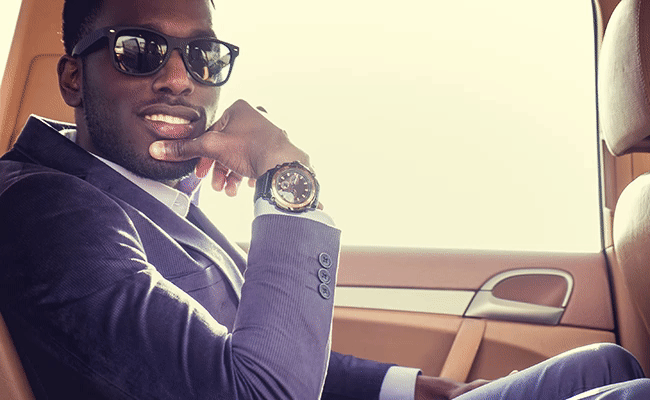 Additionally, ViSenze's smart search solution helps improve the online search experience and enables luxury ecommerce brands to embrace visual search.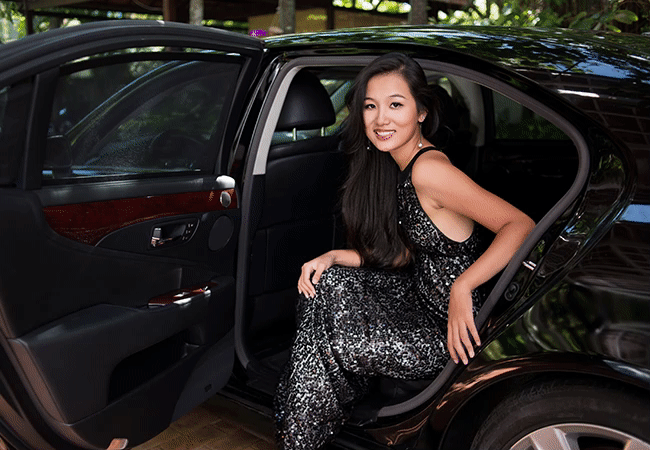 Personalization is also important on your luxury ecommerce site—users want to be shown recommendations they'll love. ViSenze's smart recommendations use behavioral data to show shoppers relevant products to complete the look, add accessories, and find alternatives. Consider it your online shopping assistant—helping consumers find what they're looking for and more. It's all about the overall user experience—luxury brands need a premium online experience. Combining eye-catching design with powerful technology helps ecommerce brands deliver the highest quality experience possible.
Luxury ecommerce looking forward
Your customers aren't just buying a handbag, a belt, or some loafers—they're buying an experience.
More and more shopping experiences are online, and ensuring your online shopping experience matches your in-store shopping experience is essential.
Understanding the foundations of marketing luxury goods, as well as being aware of the new technology available to ecommerce brands, helps make sure your brand stands out for quality and splendor. Try ViSenze today to experience how ecommerce brands can take control of their shoppers' online experience.
Luxury Ecommerce: FAQs
What is luxury ecommerce?
Luxury ecommerce is the online shopping experience provided by luxury brands. Three key features that define luxury ecommerce:
Established premium brands
Exclusivity
High-price points
More than ever, luxury brands need to be in the ecommerce space to reach their market.
What are some famous luxury ecommerce brands?
Some examples of famous luxury ecommerce brands are: Gucci, Dior, Louis Vuitton, Rolex, Armani, Balenciaga, Estée Lauder, Cartier, and more.
How can I work in luxury ecommerce?
To work in the luxury ecommerce industry, you'll need to have a great understanding of luxury marketing and luxury ecommerce. There are plenty of positions across the luxury ecommerce industry, including those in finance, marketing, product, and more.