With the frenzy of customers, busy checkout lines, and orders pouring in, November hosts two of the most exciting sales events of the year. The shopping craze arpund black friday and singles day is seen around the globe, albeit at different times of the month.
In Asia, Singles' day (November 11th) has been an important shopping day for ecommerce platforms. This has been the case since the trend started in 2009. In the Americas and Europe, the shopping season peaks a little later at the end of the month on Black Friday. This comes with an additional Cyber Monday for retailers. It allows the retailers to 'extend the shopping deadline' for insatiable customers as they reluctantly head back to the office.  
ViSenze previously shared tips on how best to prepare for Singles' day. These included insights into strategic marketing tactics, gamification, social commerce, and optimizing websites with smart search and recommendations to increase revenue.
But we get it – current economic circumstances have unfortunately put a muted start to the shopping season for certain parts of the world. Additionally, some businesses have failed to attain the envisioned sales goals despite extra busy hours during the shopping season. Some retailers did witness increased customer loyalty in China and Southeast Asia. However, this did not translate to expected spending during the November campaigns. 
While it has been less practical for some shoppers to fully enjoy that shopping-dopamine rush this year, businesses should reflect on whether this year's outcome is truly the limit of their potential. After all, Singles Day and Black Friday should logically benefit customers. This is due to the fact that they imply the possibility to clear up wish lists at highly tempting prices. So was there anything that online retailers could have done to alleviate the consequences of a slow global economy? Understandably, November is also very stressful for retail employees. Hence, are there any automated AI solutions retailers could have used to elevate competitiveness? 
Whether you're seeking to revive seemingly dead sales leads or striving to help your online store reach the next milestone, think about your ecommerce conversion funnel on your retail site. Is it easy for consumers to find specific products they have in mind? Are they spending a lot of time looking for these products and dropping off?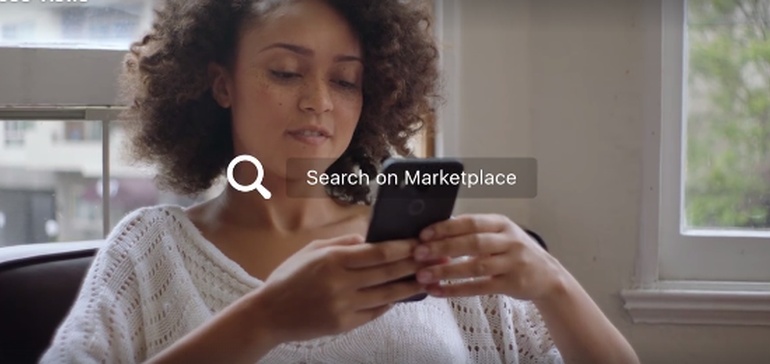 Does your current strategy understand which product the customer is viewing? Also, does it recommend visually similar items to prolong their mood for shopping? Are you doing your best to present everything in your catalog that each customer may fancy buying as a complimentary product? Finally, during the frantic sales season when items sell out quickly, does your site offer alternatives for the customer to buy? 
Whatever your reflections may be, a visual-based automated search and recommendations should always be present in your online retail toolbox. This has implications for user-friendliness as well as marketing. The former may make or break your business' long-term reputation and have more sticky customers. The latter, on the other hand, can be the key that decides how much your customers pile up their shopping carts.
Smart Visual Search and Recommendations
Smart Visual Search, with an image-upload function, allows customers to pull out the exact product in mind. They can do this without the need to type any keywords. This simple step facilitates the shopping process and keeps customers content during their shopping spree. Smart Automated Recommendations monitors individual shopper preferences as they scroll. With the information that it collects, the solution brings forth personalized recommendations.
Such solutions can include 'complete the look' ('You'd look sharp in that blue top! Care for this matching white jacket?'). They can also include 'shop the look' (What about these sunglasses that would complete the outfit?'). Finally, 'visually similar' ('These blue trousers are sold out, but how about these dark grey ones?') can also be a possible solution. These extended functions are essential for all retailers during massive sale event campaigns. This is because they show customers appealing and personally-relevant items. These items are selected from a huge sea of products that they would likely not have the time to browse otherwise.


If this sounds promising for your upcoming holiday events, then ViSenze's smart discovery solutions can help. With a 24% CVR increase, a 15% boost in engagement rates, and industry-leading 99% search accuracy has a proven potential to secure new customers. It can also encourage old ones to fill up their shopping carts during the busiest sales.  Additionally, our smart analytics assists customers in identifying their preferences. This thus garners profitable insights that retailers cannot discover on their own.
Of course, there is no need to wait until Autumn 2023 to experiment with our AI tools. Put ViSenze's AI solutions to the test for your business earlier on. With this, you will have ample time in your hands to better understand your target market's likes and dislikes. This will amp you up for next November's shopping campaign. Additionally, it will also equip your business for the most profitable marketing plan in the long run.