In the modern era, digital personalization in ecommerce has evolved to be the lifeblood of marketing. This is all too familiar to the regular e-shoppers among us. Need a new tablet? Type in the keywords on a shopping site, and it's almost guaranteed that your homepage will be flooded with similar devices of all colors, shapes, and brands the next time you visit the page. Looking to purchase a Valentine's Day gift? Attempt a quick search on an engine, and your social media feed will likely be filled with cliché suggestions of roses, chocolates, and teddy bears from competing sellers – whether you like it or not. 
Online shopping sites, which often nudge shoppers to log in, can not only keep track of customers' shopping lists but also gather insights into their browsing records. With a simple log-in system, e-commerce sites can compile a holistic picture of a customer's personal likes and dislikes. However, similar to accepting cookies, logging in implies the issue of exposing personal data – a risk that shoppers are often unwilling to take. After all, giving out information such as one's age, gender, and address (whether it be virtual or physical) feels all too much like an open invitation for criminals to intrude one's privacy. Cyber safety aside, many shoppers would also rather skip the hassle of tedious forms and trivial passwords during their internet shopping spree.
A burning question that lingers for marketers, hence, concerns those visitors who do not wish to log in. Is it possible for personalization in ecommerce to even happen in such cases? How can retailers stop revenue from going down the drain if visitors do not log in?
Personalization in eCommerce
ViSenze – a product-discovery platform – has an answer to this widespread concern. Its Personalized Recommendations operate on the basis of session data. This eliminates the need for customers to create accounts with heavy hearts. Such session-based data comes with its own set of marketing strategies. It sensitively detects the fluctuations of shoppers' preferences based on their clicks and order history. It then works out an algorithm to promote personalized suggestions based on dynamic changes of consumption in real-time.
The smart algorithm of session-based data can also strategically 'engage' and 're-engage' with shoppers. The former would be a basis to advertise products of similar styles ('Complete the Look', 'Shop the Look', and 'Visually Similar') under strategic campaign planning. The latter could aim to win customers back. This could be done by displaying similar products when they show signs of hesitation in their shopping cart activity. In other words, sellers may now make well-informed, business-growing, spot-on suggestions to customers. This will done using on-site activity alone, without breaching personal data.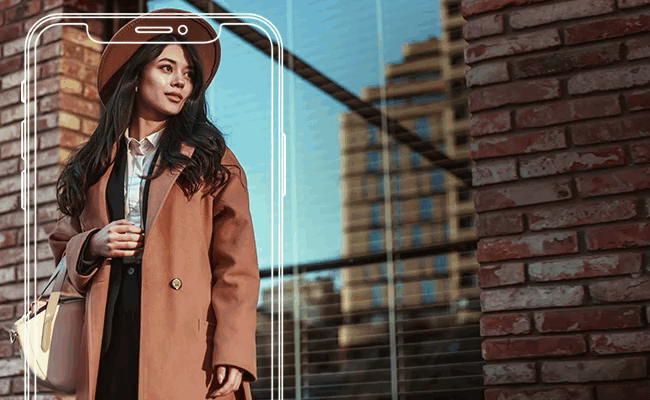 Personalized Recommendations do not only end with returning customers. It can similarly track the footprints of curious first-time visitors. This thus helps retailers steadily expand and secure their customer base. This is done while having potential shoppers feel completely at ease regarding internet safety. 
ViSenze Personalized Recommendations
The best part of ViSenze's Personalized Recommendations is that its session-based data avoids the involvement of third-party cookies. It also complies with the majority of strict consumer privacy laws across the world. These include the General Data Protection Regulation (GDPR), the California Consumer Privacy Act (CCPA) and the Personal Data Protection Act (PDPA).
In this process, the retailer can gradually earn the trust of the customer. This is a culture long overdue in the modern world of e-commerce. Additionally, it is a value that is sure to grow customer bases down the line. It protects shoppers' privacy while allowing sellers to reap the multiple marketing benefits that traditional log-in technology offers, empowering businesses to develop faster and more legally than ever. A win-win situation for both parties? Rare, but completely possible, thanks to ViSenze's new technology.