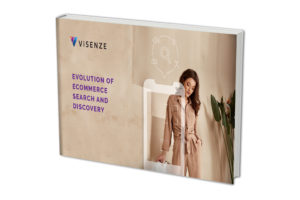 The Evolution of Ecommerce Search is Marked by Changes in the Retail Scene, with More Consumers Adopting Search Alternatives on Their Own Terms
Retailers are faced with a fragmented customer journey, where a purchase can happen at any moment. Multi-Search can help merchants make themselves present at the right time.
The Current State of Retail Search
Increasing Adoption of Text and Image Search Alternatives
Benefits of Multi-Search
How AI Solutions can Enhance Multi-Search
90% of global consumers say that a well-functioning search box on a website is "very important" or "absolutely essential" to the ecommerce experience.
The importance of search cannot be understated. Implementing the ability to search semantically and across different formats with the help of AI will be an integral step moving forward in the evolution of ecommerce search. Are you on board?