Customers love personalized shopping experiences — and, for retailers, they result in larger orders and greater loyalty. But an ecommerce personalization engine is no longer just a nice-to-have; instead, it's now a baseline expectation for many shoppers. The brands winning in ecommerce are the ones that deliver the best and most intuitive personal shopping experiences. 
Learn about the top ecommerce personalization tactics leading retailers are already capitalizing on, and how they can help you keep up with consumer demands.
What is ecommerce personalization?
For online retailers, ecommerce personalization is the process of using customer data to deliver dynamic product recommendations and offers that are tailored to an individual shopper. Everything from browsing behavior, purchase history, clicks, and searches to geographic location and demographic data can be used to inform personalized ecommerce experiences.
But all of these customer data points alone aren't enough, according to TechCrunch, if the brand doesn't have a deep understanding of its own products and the AI tools in place to surface hyper-relevant, personalized suggestions. Inconsistent metadata and missing product tags can hinder ecommerce personalization in a way retailers can no longer afford to overlook.
For the past several years, personalization in ecommerce has emerged as a top consumer expectation and a differentiating factor for online retailers trading in a competitive landscape, according to McKinsey.
Today's online shoppers don't simply want product recommendations based on what other consumers bought or enjoyed. Instead, they want suggestions and experiences catered specifically to their own individual needs, tastes and preferences. These experiences create a more desirable shopping experience for customers. And, by presenting shoppers with more products they'll like, retailers can leverage personalization in ecommerce to increase revenue.
Here's a look at the benefits of personalization for shoppers and retailers, followed by nearly a dozen scalable ideas for how to get started.
Why do customers crave ecommerce personalization?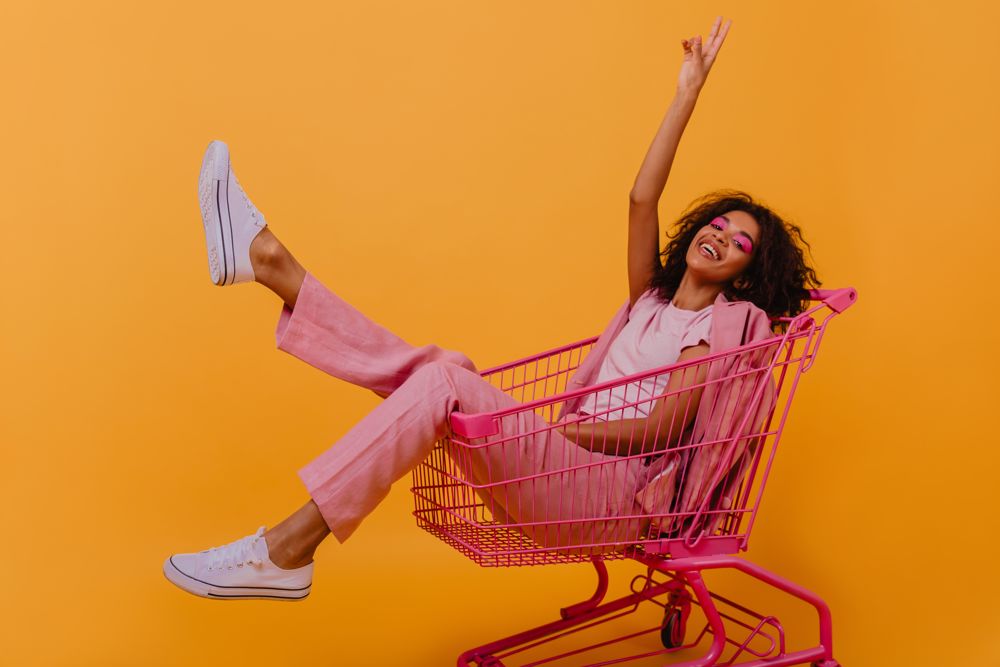 Online shoppers are constantly bombarded with distracting and unhelpful information, from irrelevant display ads to uninteresting product categories.
For instance, a customer looking online for a multi-color midi dress might have to dodge a video ad about swimsuits, scroll past featured seasonal accessories and pass over search results for one-color maxi dresses before they even reach one potentially interesting option.
But personalized ecommerce experiences help shoppers cut through the clutter and find what they're actually looking for, faster. If that same customer is presented with a curated selection of midi dress suggestions that suit their style, they'll be able to start immediately engaging with those product recommendations. It would further make them arrive at their purchasing decision more quickly and easily.
And it's not only about how best to personalize and prioritize products in that category to those they are most likely to buy. Personalization in ecommerce is also about ranking items in other categories that complement the hero product. So, the multi-color midi dress shopper may not want to see a mixed bag of accessories that are trending that season — but she might respond positively to relevant suggestions for colorful purses and shoes that complete the outfit based on the dress she's purchasing.
Industry research shows that 9 in 10 customers find a personalized shopping experience appealing. Moreover, 4 in 5 say they're more likely to do business with a brand that delivers personalization.
Additionally, personalization adds a human dimension to otherwise impersonal online retail interactions. It makes consumers feel understood, supported, and well taken care of. These efforts all add up to a more frictionless customer journey and a positive experience overall.
What's the benefit of offering ecommerce personalization? 
When it comes to personalization, what's good for the customer is also great for the top line. The top two business benefits are larger order sizes and a more positive customer experience: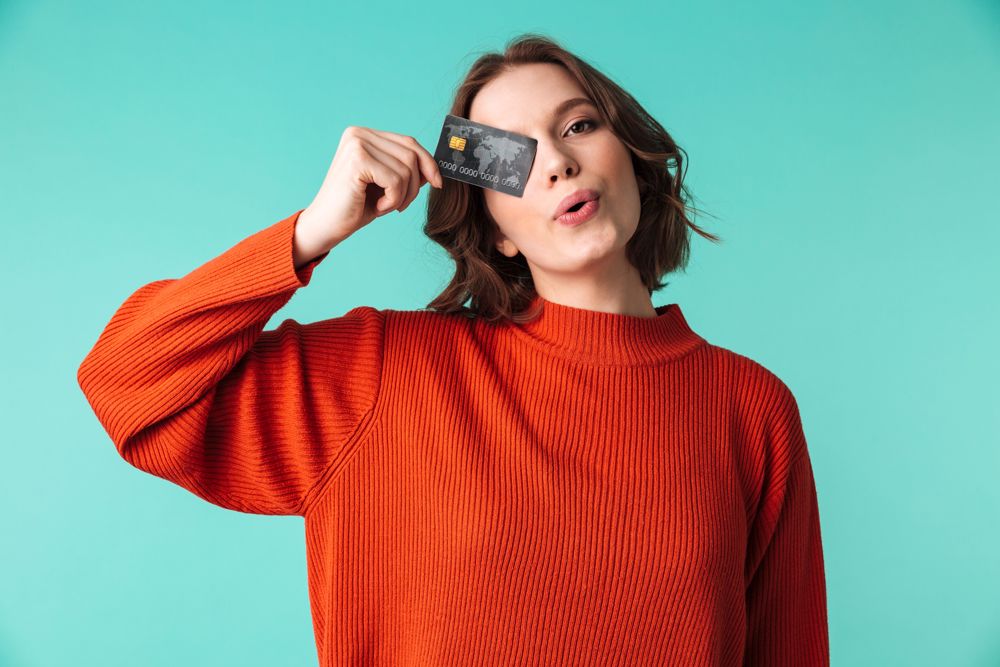 Bigger orders
Shoppers are always searching for products they love. Thus, when they see additional items that align with their tastes, it creates new purchasing desires.
Instead of scrolling on or clicking away, 7 in 10 shoppers pay more attention to personalized product offerings. Plus, when consumers are presented with highly personalized shopping experiences, they're 40% more likely to spend more money and 110% more likely to purchase more items than they originally planned.
Retailers can move more inventory and influence higher average order values with even the easiest, automated personalization tactics. In one industry study, 88% of professionals said they noticed a measurable lift in business results. Known for sharing an array of personalized and popular offerings, Amazon reportedly attributes 35% of its revenue to recommended product purchases.
Better brand experience
Personalization might lead to impulse buys and increased spending. However,` when those "just for you" products feel like the right fit, customers come away more satisfied.
In addition to noticing a boost in revenue, 96% of professionals believe personalization helps improve and safeguard customer relationships. It also helps encourage customer loyalty in the long term. For instance, nearly one-third of customers are more loyal to brands that show personalized ads.
Simply put, by creating a more personalized shopping experience, retailers can make more money now and win repeat business to keep revenue coming in later. They can not only drive incremental revenue in the short-term, but also deliver higher customer lifetime value (CLV) through strengthened brand loyalty.
11 Tactics for ecommerce personalization
There are many different ways to offer personalized product recommendations at various stages throughout the customer journey. Consider this ecommerce personalization example list your starting point for delighting shoppers and growing your business.
1. Offer similar product recommendations
When a shopper lands on a product detail page, if the measurements or fabric pattern aren't the right fit, you can't risk losing that potential customer to a competing brand.
Making similar product suggestions is a tried-and-true approach to onsite personalization that will keep shoppers engaged. For instance, a retailer can suggest a skirt in a similar silhouette to the hero product. This skirt will have a pattern and color they know the shopper would love, based on the customer's purchasing history. Ultimately, personalized similar suggestions can help consumers discover the perfect product, faster.
A retailer selling many similar styles can also boost product discoverability by surfacing more of their catalog at a glance. To drive higher revenue, they can tailor their personalization engine to display items at higher prices or with higher margins.
This works especially well for shoppers looking for something very specific — like a desk or dresser that will fit properly and look great in an existing space. Take one major furniture retailer that uses ViSenze's "Similar Recommendations" feature for instance. They use it to power a product carousel that drives up to 9.8% higher conversion rates than other types of suggestions.
2. Make styled images shoppable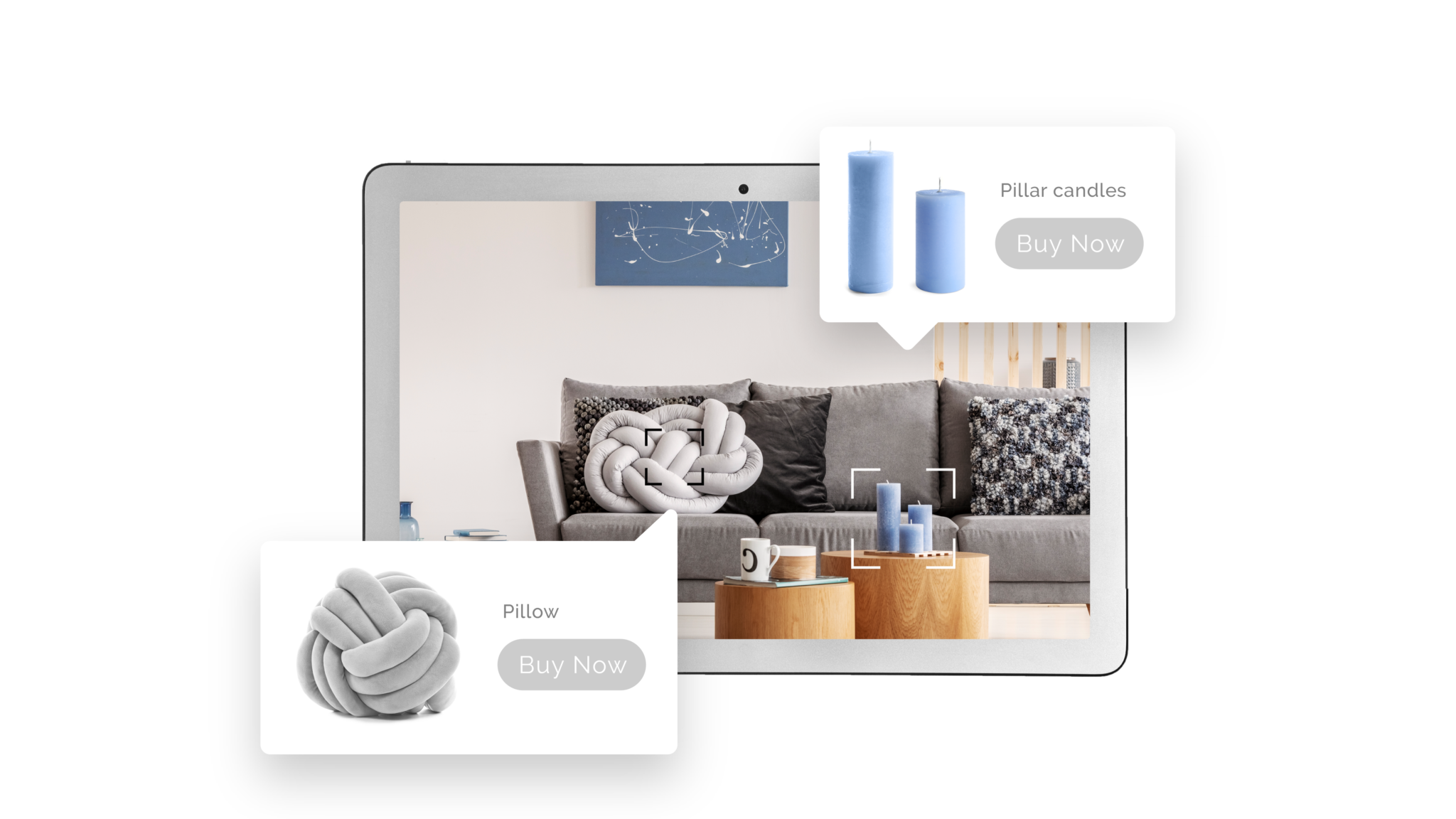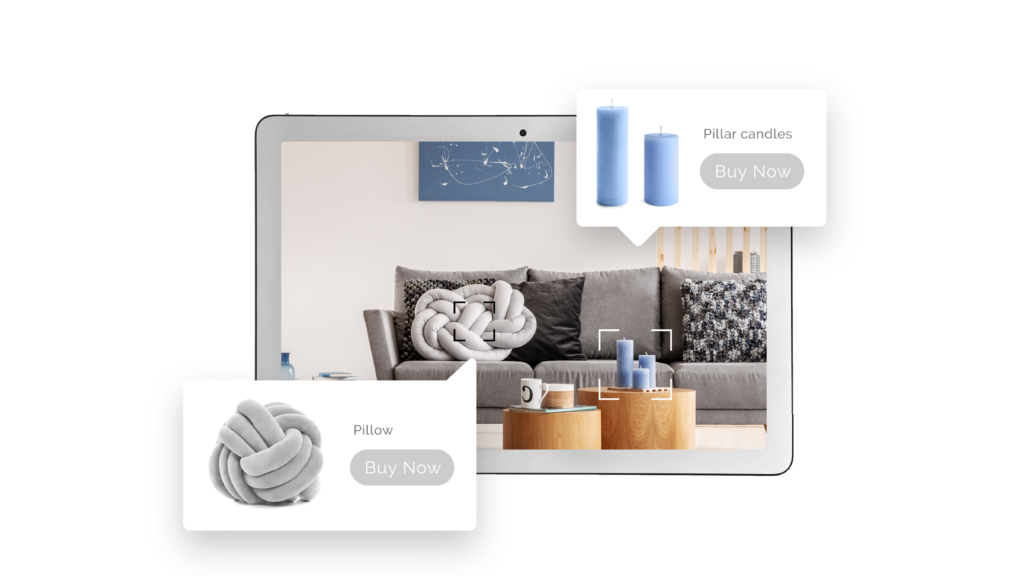 For shoppers who aren't quite as confident in what they want, marketing images and lifestyle photos can be a major source of inspiration. A consumer might have clicked on a woven basket. However, they're really interested in the knit blankets and patterned cushions are shown inside the basket. Or a shopper may be looking at a top, but they're more excited about the jeans on the model.
It's not always easy for shoppers to track down the secondary products shown in those pictures. But a personalized "Shop the Look" feature can dramatically shorten the path from product discoverability to purchase.
Visual AI from ViSenze can automatically detect exact matches to every item shown in a photoshoot, as well as similar products that align with the shopper's style preferences. It then serves these up as suggested products. This spares digital merchandisers from having to manually identify what's in each photo and create suggestions one by one, or painstakingly tailor product suggestions to different customer segments.
The results can be staggering: A global online fashion retailer uses this technology to generate $40 million in incremental revenue. They do this from their audience of young, trend-oriented consumers whenever they're inspired to buy.
3. Complementary product recommendations using ecommerce personalization engine
Not all shoppers want to buy exactly what the model is wearing. However, that doesn't mean they aren't trying to put together an entire look. An AI-driven "Complete the Look" product recommendation feed can suggest entirely new pairings and combinations of products that work well together — without any manual effort.
These fresh and personalized curations are automatically pieced together due to shared style attributes associated with each product. For example, sunglasses, shoes, purses, and floppy hats tagged as sharing a "summer formal" style might show up as recommendations alongside chic sundresses.
Such recommendations can help contextualize how to style a product.It further encourages shoppers to pick out a few coordinating pieces along the way to checkout.
4. Encourage shoppers to pick up where they left off
By tracking a customer's browsing history, retailers can urge their audiences to keep shopping in a way that feels highly relevant, not random. Whether it involves email reminders or onsite personalization feeds, eCommerce brands can serve up an array of products that the shopper already engaged with.
A "Recently Viewed" or "Pick up Where You Left Off" feature can bring products top-of-mind and re-engage the customer. This feature follows the age-old advice that it takes seven to eight touches for a prospective customer to make a purchase.
Rather than approaching customers like strangers when they return to an ecommerce site by putting general marketing messages front and center, this personalization tactic functions as a friendly way to welcome back customers and help them reach their shopping goals.
5. Display the most popular products in a style category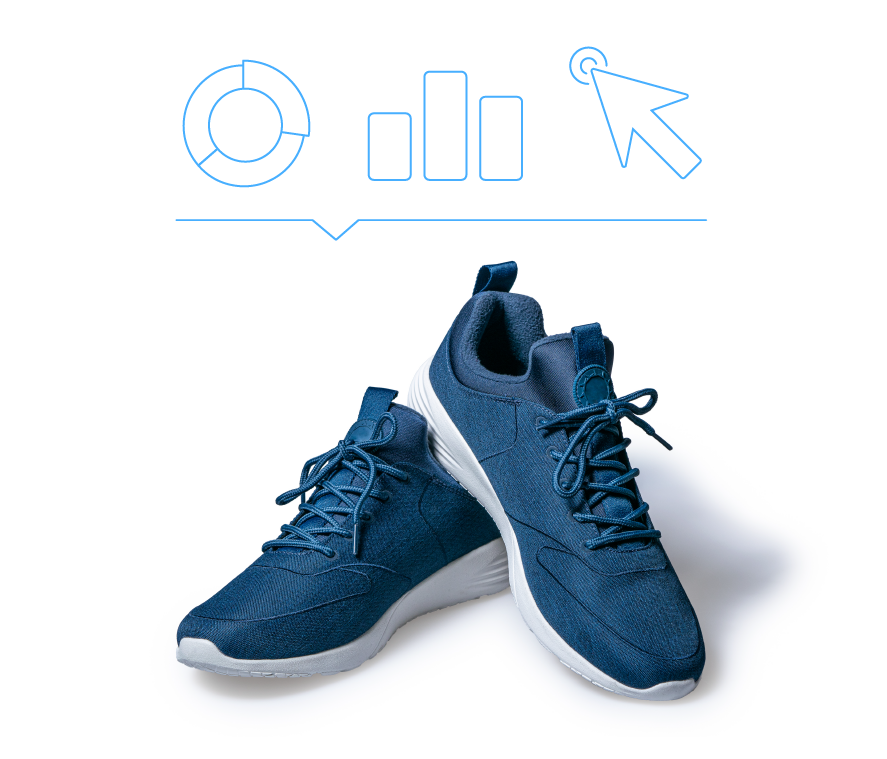 Consumers don't just want to know what other people love. They want to know what popular items they will love themselves as well.
Informed by the browsing and purchasing behaviors of group segments as well as individual site visitors, retailers can curate personalized selections of "Popular Products You'll Love." For instance, say one site visitor expresses an interest in colored glassware. Since data shows that a high percentage of customers purchased a set of teal wine glasses, the algorithm can suggest that product.
Best-selling product suggestions from across categories, like sneakers or children's bedding, aren't as likely to resonate with that shopper and drive conversion.
6. Create a style quiz ending with personalized recommendations
Nothing feels more like a personalized product recommendation than one based on a customer's own input. A lot of great suggestions do come out of behavioral analytics and other behind-the-scenes actions. However, shoppers can easily recognize and appreciate personalization when they are actively involved in the process.
Retailers can offer short quizzes to get a quick overview of customer styles and interests. Meanwhile, they're also able to collect users' contact information. Even after the quiz experience, companies can continue marketing personalized product suggestions that match a shopper's profile.
Another tactic is to use in-depth surveys and process larger volumes of response data to produce a highly personalized experience. The latter option works particularly well for clothing retailers offering try-before-you-buy product curation services. But even brands following a more typical ecommerce business model can adopt this tactic. Additionally, they can serve up fresh selections of products based on a customer's input, either onsite or across other channels.
7. Show customers product recommendations based on past purchases
Retailers aren't limited to generating recommendations based on products customers are actively looking at. They can also use purchase history to give loyal customers exciting personalized suggestions.
A "Complete the Look" carousel inspired by recent purchases can prompt customers to purchase the finishing touches for an outfit or home decor. It shows how items ranging from affordable accessories to high-value anchor items can be styled with pieces the customer already owns. Through this, retailers can generate new and highly personalized sources of inspiration.
Alternatively, retailers can map past purchases to in-stock items and offer relevant "Shop the Look" suggestions. Take a customer purchasing a striped jumpsuit for instance. It wouldn't make sense to market new jumpsuits in stock that exhibit a similar style to that customer. Instead, a retailer could present shoppable lifestyle images featuring similar jumpsuits. This will thus inspire the customer to purchase accessories to wear with the one they already own.
8. Make suggestions based on what's in a shopper's cart
Oftentimes, a shopper can benefit from personalized suggestions even after they've added items to their cart. It is possible for ecommerce companies to make highly impactful and highly personalized suggestions. This is achievable with insight into what products the customer already expressed interest in, the types of product recommendations and feeds they've engaged with in the past.
A customer might have a history of clicking on similar recommendations. In this case, a "You May Also Like" selection on the checkout page could help them finalize their purchasing decision before they consider cart abandonment.
Or, a customer who has added several complementary product recommendations to their shopping cart for example. They may get inspired by additional "Complete the Look" suggestions.
If there's a spending threshold associated with free shipping, customers often browse around on items that could complete their purchase. If they can't find anything they like right away, there's a chance they'll leave. But personalized suggestions at this phase of the customer journey help shoppers fill up their cart more quickly. This includes items they're more likely to actually want.
9. Retarget with ads on social media
Beyond sending personalized emails with product suggestions, retailers can focus on retargeting shoppers with ads on social media. By reaching out to consumers when they're actively gathering inspiration on a platform like Pinterest or Instagram, brands can have a greater chance of success.
According to Pinterest, 478 million people use the app "every month to find ideas and inspire their next purchase." A whopping 97% of top Pinterest searches are unbranded, meaning users are open-minded and actively looking for ideas. In the process, 80% of weekly users have discovered a new product or brand on the platform. As Pinterest points out, "Content from brands doesn't interrupt on Pinterest — it inspires."
The key is to ensure promoted products are in stock and ready to buy. Otherwise, a positive brand experience can turn sour, leaving eager shoppers frustrated.
10. Enable shoppers to search using images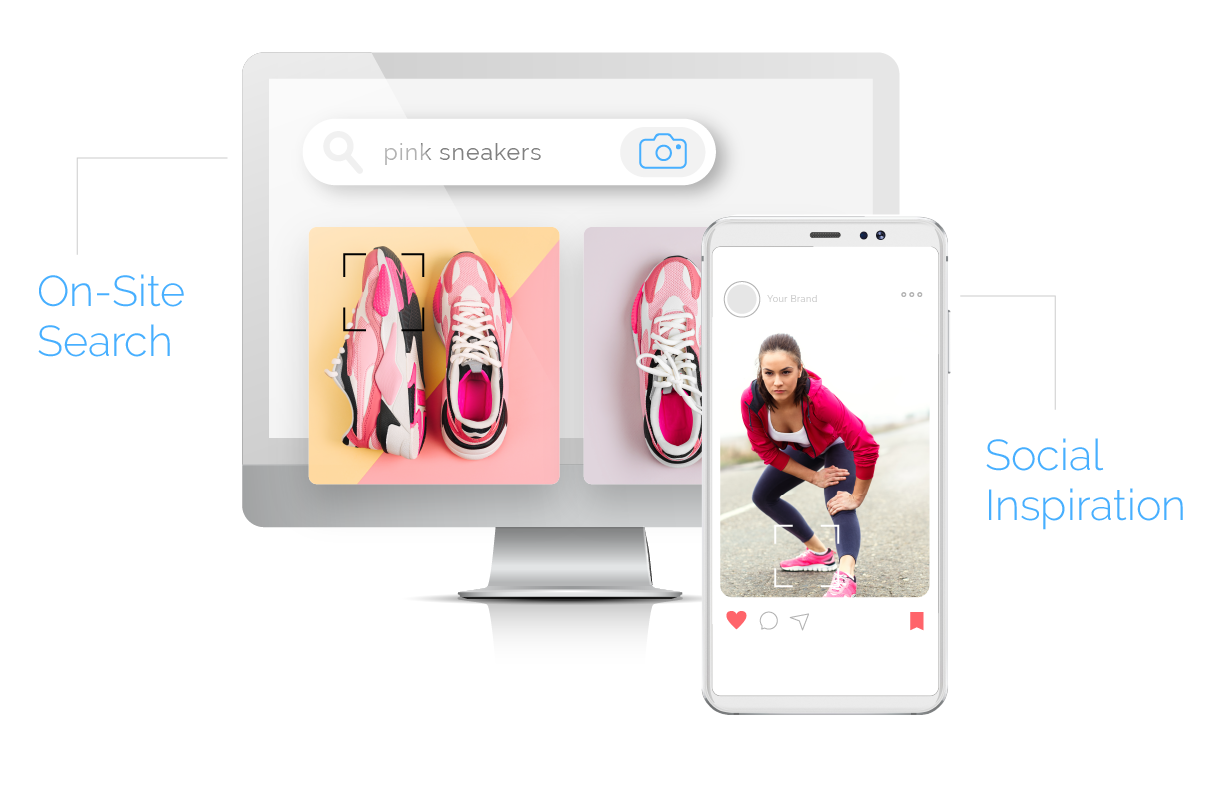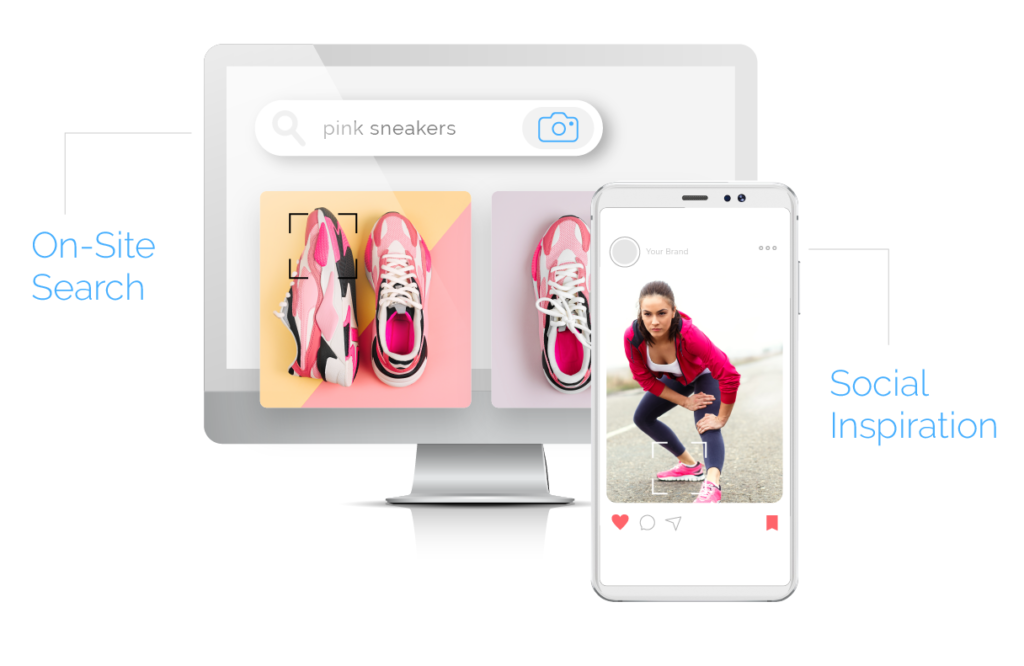 When shoppers can search for products in their own language, this search experience feels more personalized and thoughtfully designed. There are consumers who get inspired by social media and what they see in the real world. For them, their search language may be more visual than text-based.
Visual search from ViSenze uses lightning-fast AI to recognize style attributes in a user-uploaded image and return hyper-relevant, shoppable results. Consumers no longer need to waste time guessing at how to describe a product, or struggling with text search results that don't match what's in their mind's eye.
This can be especially valuable for trend-conscious consumers on the hunt for the latest looks they've seen in the fashion world, but those that don't have a well-known name yet.
For example, fashion observers have recently spotted style-setting celebrities wearing skin-baring tops that they hold together at the middle by a metal closure. Vogue noted the high volume of Google search results for "Emily Ratajkowski crop top" after the model stepped out sporting the style. Refinery29 has since dubbed it the "pin top." However, fashion brands are describing their takes on the trend in more utilitarian terms.
"Open front with singular hook and eye closure" and "diamante closure at front bust" aren't exactly easy search terms for shoppers. There exist fashion-forward consumers who know what this emerging trend looks like and want to try it. For them, a quick visual search can return exactly the right results with significantly less hassle.
11. Delve deeply into customer insights
Personalization in ecommerce experience is impossible without access to the right data.
Through ViSenze's sophisticated customer journey analysis, retailers can uncover broader and deeper customer insights that provide visibility into style preferences, engagement with product recommendations, purchasing behaviors, and more. This data can be used to optimize onsite personalization, inform behavioral targeting and lead to more or improved customer experiences across the customer journey.
Improve ecommerce product discovery with ViSenze personalization engine
ViSenze Discovery Suite acts as a flexible, scalable ecommerce personalization engine. Contact us to learn more about how ViSenze helps retailers globally deliver exceptional shopping experiences. Additionally, receive a complimentary Discovery Optimization Report of your website with actionable insights.
About the Author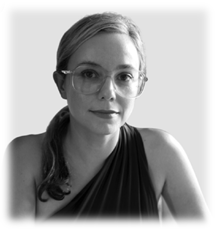 Luciana Amaral is a product consultant at ViSenze and has 14 years of experience in fashion retail. As a fashion executive and category manager, she has led large teams to implement brand categories' value propositions and exceed commercial results. She is passionate about fashion, sustainability, and technology.