Unless you've been living under a rock for the past decade or so, you'll be well aware of the financial benefits that Black Friday and Cyber Monday bring for businesses across the globe.
The origins of 'Black Friday' have been around since the 1950s, when Americans would flock to the shops for post-thanksgiving offers.

Nowadays, Black Friday has become a hot holiday for online shoppers with the introduction of Cyber Monday being part of the sales event. While it's only meant to be a two-day affair, many retail businesses have taken advantage of the hype and extended it up to a week to maximize sales.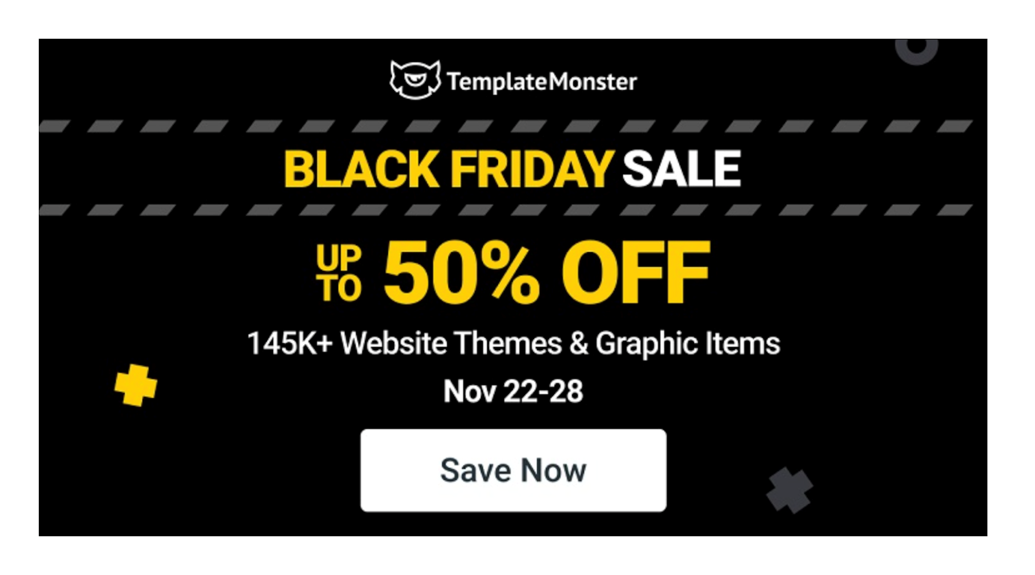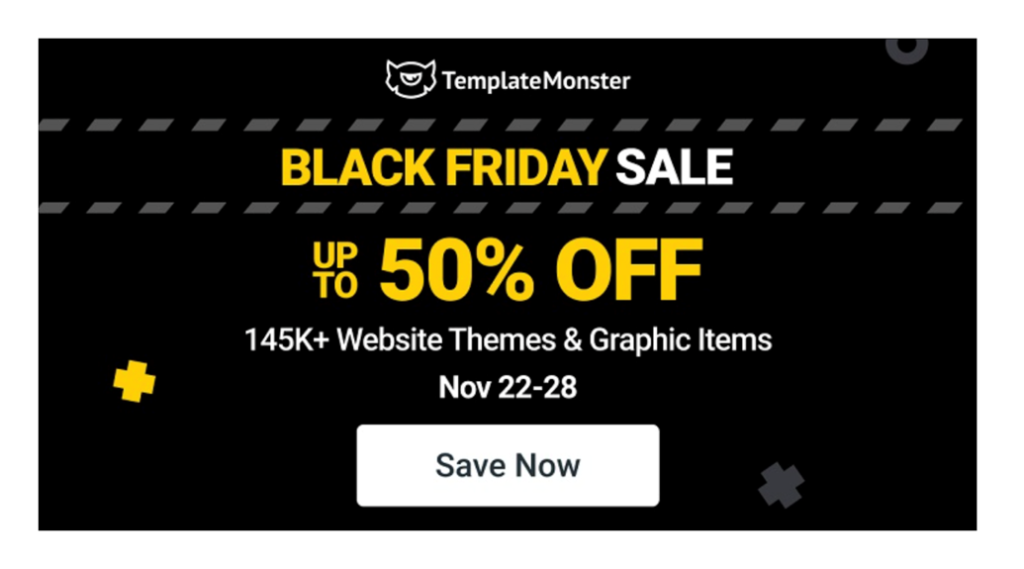 According to Shopify, 2021's Black Friday and Cyber Monday sales saw $6.3 billion made in sales. The total average cart size was $100.70, meaning many shoppers are likely in the mood to spend more than their usual budget.

With plenty of opportunities for financial success, ecommerce retailers and brands should be utilizing this holiday event to boost business revenue.
In this article, we'll share tips and tricks to effectively prepare for Black Friday and Cyber Monday 2022 with an easy-to-use checklist.
TL;DR
Acknowledge and understand the KPIs for your business
Gather intel on customer and shopping behavior and how they impact your current inventory
Prepare landing pages in advance to appease the search engines
Do keyword research to be seen and discovered by relevant online shoppers
Build links to your landing pages to maximize traffic performance
Utilize online blogs to build up hype well in advanced
Take advantage of online influencers to push products
Optimize your website to impress first-time users
Prepare your inventory
Your Black Friday & Cyber Monday Ecommerce Checklist for 2022
To prepare for Black Friday and Cyber Monday, it's important to plan. It can feel like a never-ending story when it comes to prepping for sales seasons, especially with retailers using every excuse to create a new sales holiday.

Many online customers lap up the opportunity to make a saving, whether it's to purchase discounted products or to indulge and splurge on something that's been on their wishlist for a while.

When you plan for Black Friday and Cyber Monday, you identify the opportunities your business has for this shopping event and what your regulars are considering.

First of all, note down the official Black Friday Cyber Monday dates. Black Friday starts on Friday 25th November 2022 and Cyber Monday follows this on Monday 28th November 2022. An obvious one but if you're new to it as a retailer, you want to ensure everything goes live at the right time and on the right date!

The following checklist should be helpful to help prep your ecommerce for this shopping event:
Set KPIs for your business.
Know what your customers want and check your inventory.
Create landing pages prior to the event for indexing.
Use keyword research and build links to landing pages.
Create content that's relevant to the event and work with influencers.
What KPIs or goals is your business looking to achieve from this online shopping event?
While revenue is likely going to be one of the most important KPIs to track for your business, there might be a number of goals that you're looking to achieve from this online shopping occasion.

As a small business, it might be important to track certain KPIs within your marketing strategy to see what worked well for sales or traffic and what didn't. Average cart totals and total revenue earnt can help give an impression of how well your business performed. You'll certainly have a few Black Friday marketing campaigns running.

Identifying and highlighting your KPIs as a business is going to be useful for your business not just during this year's Black Friday/Cyber Monday but for future ones you take part in.
Understand customer behavior and how that affects your inventory
Your customers are integral to the success of your sales. Without the right products on your site, it's not going to be encouraging for customers to return. If you don't provide the best user experience for your Black Friday shoppers, they'll look to other online retailers for a better one.
Understanding your customer's behavior, needs, and wants, will help you stock the right inventory during this sales period, and create better order management processes. Your catalog of products needs to cater to demand, rather than being about getting rid of your old stock.
Take a look at the existing sales data you have available and what your customer segments are after during Black Friday and Cyber Monday. This will help you tailor your inventory to stock and sell only the most sought-after products.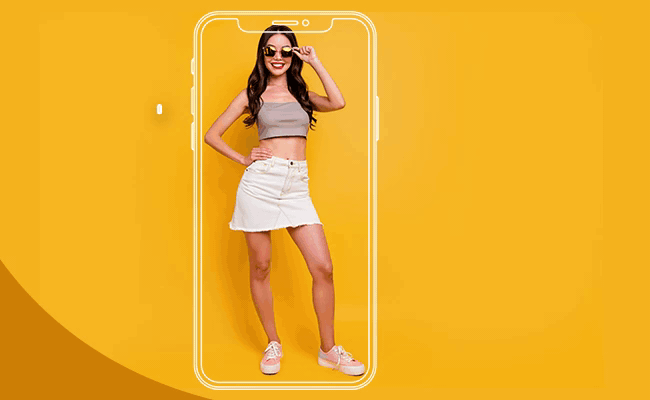 ViSenze's Smart Search is a fantastic tool that you can use for your online ecommerce store, and Black Friday planning, particularly where inventory volume is high. It can ensure all the products you have under the Black Friday and Cyber Monday sale, are being discovered by those most likely to buy them.
Create landing pages that are a sure-fire guarantee to make sales
Another one to add to the Black Friday checklist is a landing page. Landing pages are something you should be making well in advance of the Black Friday and Cyber Monday sales to appease search engines like Google and often boast the best timely discount.
It helps the search engine discover and index your landing pages, which helps customers find you easier online.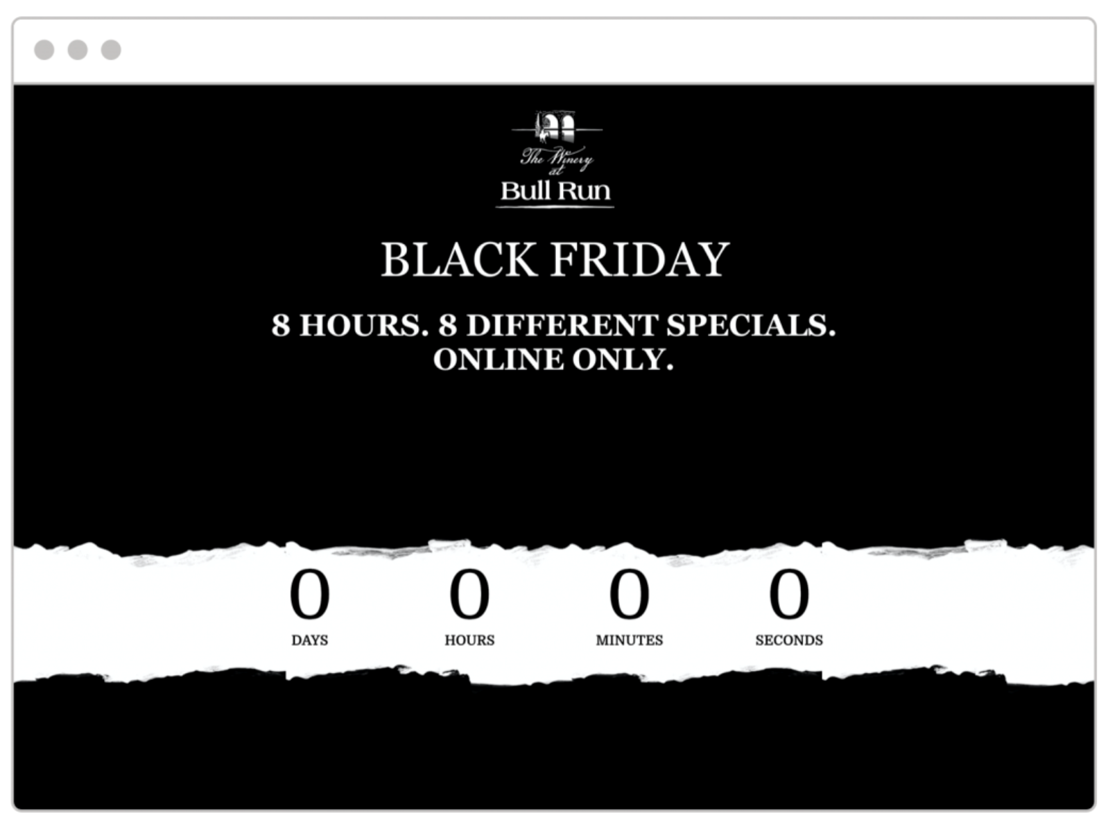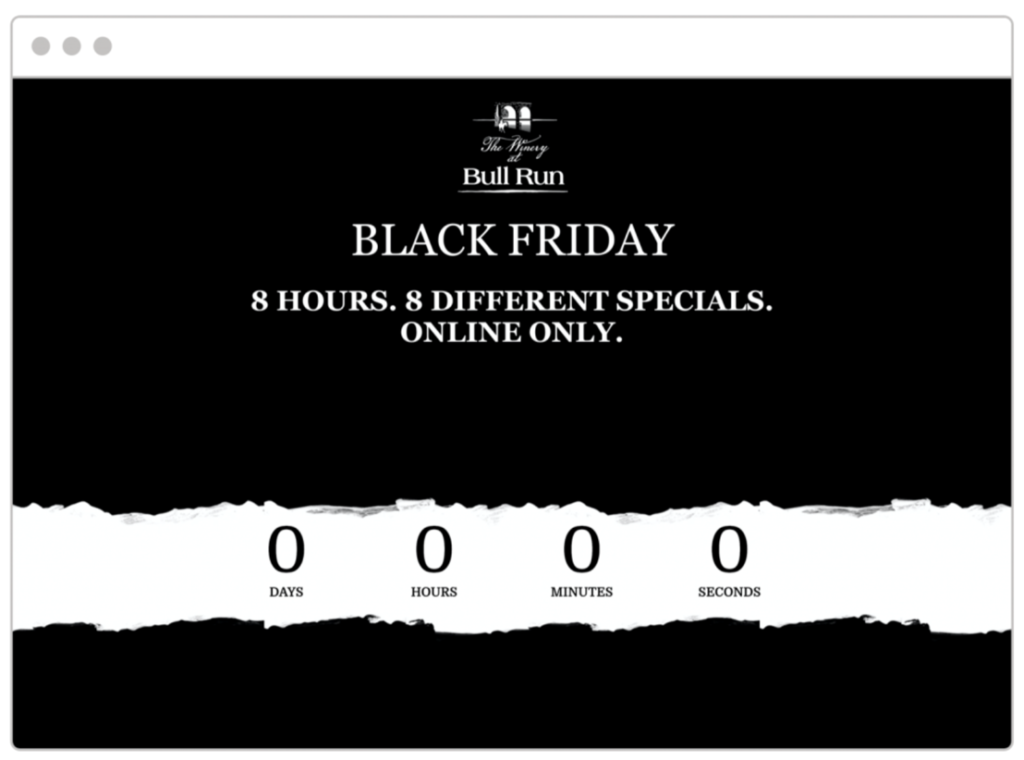 Your campaign landing pages for this holiday event need to be eye-catching and deliver more opportunities for sales during the checkout process. A lot can be done to make sure these pages load quickly and are mobile-optimized, especially as 79% of smartphone users made a purchase online via their mobile device in the last six months. Even more so if you're planning on sharing these LPs in your ecommerce email campaigns.
Use a keyword strategy
Researching keywords is an important part of your Black Friday strategy and Cyber Monday planning because you're up against it with other competitors on the market.
Knowing those high-value keywords that attract your customers is critical to the amount of success you'll gain over this online event. Product descriptions and your PDPs are one of the best places for this strategy to sit.
Your keyword strategy will help optimize each and every sales page you have for Black Friday & Cyber Monday and there are plenty of keyword research tools you can use to help with this. Google Keyword Planner and Semrush are two suitable options for retailers to run keyword research.
Build links to your LPs
Linking back to your landing pages is going to help Google, and other search engines, identify the page as being valuable and worth ranking higher.
Adding in internal links on other pages and vice versa can be extremely helpful to boost your page's online presence. It might also be worth looking at how you could backlink to other sites that are related to your brand or that actively promote Black Friday and Cyber Monday news.
In the build-up to the event, many customers will be looking to take stock of sites that will be selling the items they want. This is a perfect opportunity for your landing pages to get links back to external domains.
Think about using this as part of your marketing strategy when it comes to Cyber Monday ideas for content and Black Friday promotions.
Back up your content with organic on-page blogs
Running a blog on your site already? You're at an advantage with this as you can publish content that's relevant to the Black Friday sales and upcoming Cyber Monday celebrations. Share product suggestions you know will be a win, secret codes for free returns, and feature your seasonal favorites—take your pick!
This can go well with linking your landing pages for further ranking opportunities and tying in with your keyword research.
Share with influencers
Influencers are essential in this digital age to help influence and drive sales. Within your Black Friday planning, you should be looking at the influencer market and which ones will be beneficial to help promote your products.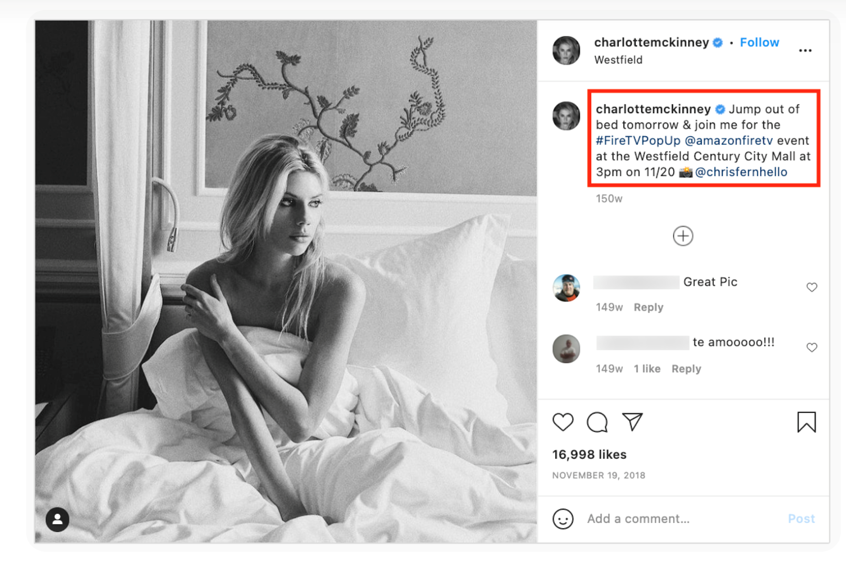 As part of your Black Friday marketing checklist, be sure to utilize influencers at various points before and during the holiday sales event.
Optimize your website for an increase in first-time traffic
Optimizing your website is crucial, especially when you're likely faced with a lot of first-time traffic. These Black Friday shoppers will be judging their experience based on this first interaction with your site—make it count!
Utilize Smart Recommendations to enhance the customer journey
Visenze's Smart Recommendations is a useful tool to help enhance the customer journey. It'll help first-time users and regular shoppers find similar or relevant products that they may be shopping for.
This not only provides a better, more personalized user experience but gives you, the retailer, an opportunity to upsell.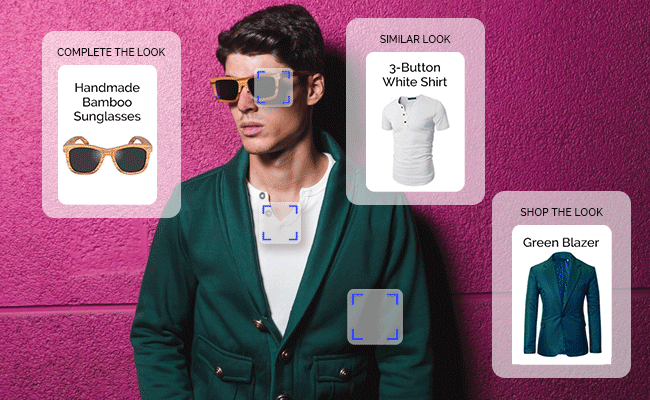 Optimize technically for a potential surge in traffic
Contingency plans are essential to implement, especially as many sites will expect increased traffic. This means testing your site against large volumes of traffic and having backup marketing content and communications to use if the site crashes, for example.
Prepare your inventory
Preparing your inventory will help to do any last-minute ordering required before it's too late. This will help ensure you have enough stock, but not too much that you're going to be left with a lot of waste.
Ensure stock levels are correct before going live
To avoid overselling inventory, ensure stock levels are correct before going live. This also includes having automated sold-out displays and buttons that activate once all products available are in a user's baskets.
Use Smart Tagging to help users find your products
Users need to be able to find all of your inventory available, which is where Visenze's Smart Tagging can help. This smart tool makes your products more searchable and without needing to manually tag each and every product within the Black Friday/Cyber Monday sale.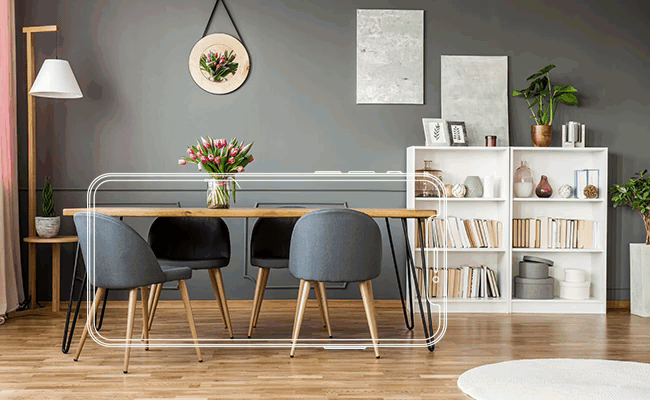 Start preparing for Black Friday, today!
Preparing early for this seasonal online and offline event is essential. In order to maximize sales and further drive brand recognition, early preparation and planning are key. Taking advantage of Visenze's AI product discovery tools is effective for these seasonal holiday events, so why not try out a demo of these tools in action?
Black Friday and Cyber Monday have become major earners for businesses both on small and large scales, so take advantage of the shopping event for your own business this year, and every year to follow.