Online shopping user experience matters—so much so that 88% of consumers are less likely to return to a site after a bad experience.
Ensuring shoppers enjoy their time engaging with your brand is essential for converting and keeping them as customers—especially when competing against giants like Walmart and Amazon. It's crucial that you put consistent effort and resources into optimizing your ecommerce user experience. It not only helps your customers have an enjoyable experience, but it helps you increase conversions, sales, and revenue.
In this article, you'll learn about eight ecommerce user experience best practices to try out on your website.
Improve your online UX with these 8 best practices
1. Don't force shoppers to create a profile
Making customers create a profile to purchase from your ecommerce store creates unnecessary friction. It also forces customers to part with personal information they may rather not share. Both of these things create a poor user experience.
Profile creation has long been pushed for data collection purposes. Ecommerce sites use sign-up forms to gather user information from customers from the get-go and throughout their customer journey.
This data is greatly beneficial for creating a personalized experience, but it's not worth the negative user experience—especially when there's an easy alternative. Data collection isn't the only way to offer a personalized experience to online shoppers—which we know to be a key factor in optimizing the user experience. ViSenze's Discovery Suite enables ecommerce brands to offer a personalized experience without needing to collect data from customers.
It's a new and improved way to gather and use customer data that doesn't infringe on your customer's time and privacy.
2. Add quality product descriptions
Product descriptions are key pages that share details and information on a particular product. They're a key resource for buyers, and include information about the product's style, material, sizing guide, and more.
Your product detail page (PDP) descriptions should provide valuable information to customers and help them make their final decision. It's a simple way to improve the user experience of your ecommerce site. It's also highly important that you optimize your product catalog and product descriptions for search engines. They're an ideal place to include keywords and phrases to help get your products ranked by search engines, and discovered by shoppers.
3. Use appealing images
Visual appeal matters in ecommerce—38% of users will leave a website if they find it visually unappealing. Using relevant, high-quality images in your ecommerce design is a must to catch your customer's eye.
Images are how you show off your inventory to prospective customers—and it's a key factor in their decision-making process. Ensure your product images are not only crisp and clear but also fast to load upon opening the relevant page.
4. Keep navigation simple
You want to ensure the browsing experience for customers is enjoyable and easy. No shopper wants to spend hours searching for what they're looking for on your site.
Make it easy for shoppers to navigate from one page to another, and ensure your website architecture is intuitive and structured. It's a good idea to conduct some user research to find out what ecommerce website design best practices work best for your target audience. There are also a number of solutions available to help improve the shopping experience on your website. Smart Recommendations in ecommerce enable you to offer personalized product recommendations that facilitate product discovery and make browsing easier.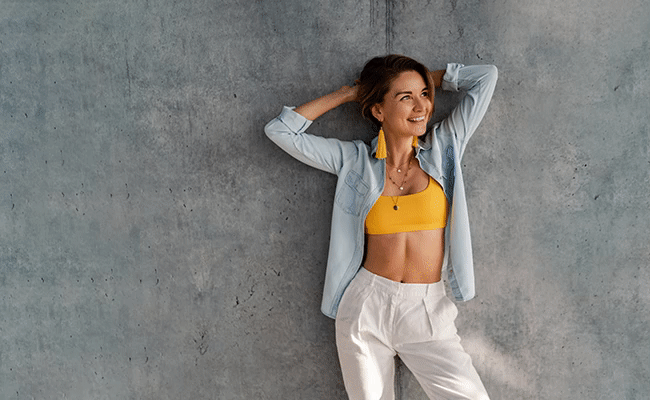 5. Get rid of ads
Consumers don't like ads—so much so that 42.7% of internet users worldwide use ad blockers at least once a month. Previously, ecommerce retailers used ads for the simple monetization and consistent income they could offer. However, the benefits don't outweigh the downsides—especially when it comes to user experience.
Ads are often an eyesore to customers, especially when they're not relevant to their interests. They hinder the customer experience and slow down your website. Plus, with ad blocker use only increasing—is there even much point?
6. Offer a range of search filters
Some shoppers arrive at your site knowing exactly what they want to buy—others are merely there to browse what you've got on offer. Offering a range of product filters improves the ecommerce site search experience for both of these shoppers.
Search filters enable your shoppers to find what they're looking for, faster. These filters could segment your inventory by type, style, season, size, and more. If your customer is looking for a pair of denim jeans, they're likely not interested in seeing your leather jacket collection.
Manually organizing your catalog is time-consuming—luckily for you, several solutions are available to help automate the process. ViSenze's Smart Tagging and Smart Search solutions are two such solutions.
Smart Tagging improves your catalog by making your product more searchable. Automatic product tagging speeds things up, and ensures your customers can filter items and get relevant results. Alongside this, Smart Search improves product discoverability both on and off your website.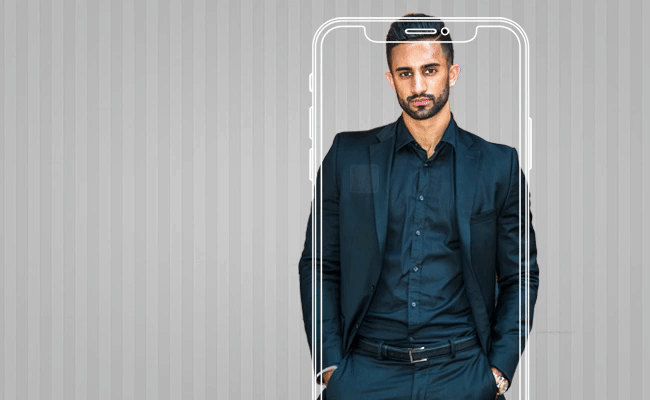 7. Improve the responsiveness of your website
Site load speed matters. Here's why:
Speeding up your website is one of the most impactful ways you can improve the customer experience. Slow-loading websites have higher bounce rates, whereas fast-loading websites have higher conversions. It's a no-brainer.
There are a wide variety of ways in which you can improve your website load time, such as:
Enable browser caching
Compress and optimize on-site images
Choose a performance-optimized website host
Minify your code—remove unnecessary spaces, characters, comments, and more to reduce file size
Alongside the improvements to the user experience, website load speed reduction is great for SEO and keeps people on your website for longer.
8. Cover a range of FAQs
FAQs are how you educate, inform, and guide users on a certain topic. They're often the first place users turn to when encountering difficulties—a key self-serve support option to help resolve customer concerns and ensure customer success.
Offering self-serve support is important—86% of customers now expect self-service support options on your site. FAQs are a key place to start. Informative and helpful FAQs give customers the answers they're looking for with minimal hassle. It's not hard to see the benefits of providing quick and easy support—it minimizes the time and effort customers typically put into finding answers.
It's also a great opportunity to further optimize your website for search engines. FAQ pages enable you to include additional keywords to help improve your domain rating and SERP rankings. It's a win-win.
An incredible user experience is key in ecommerce
Optimizing the user experience is more important than ever, and it directly impacts your conversion and retention rates. Happy customers are kept customers—ones that trust in your brand and return time and time again.
So, to summarize:
Keep navigation simple and intuitive
Get rid of ads and enable guest checkout
Optimize your website to minimize load time
Ensure product descriptions, images, and FAQs are high quality
Knowing the steps to optimize your ecommerce site user experience is one thing, having the tools to get the job done is another. If you're looking for a powerful product discovery tool to help optimize key aspects of your ecommerce inventory and site, look no further. Whether you sell clothes, furniture, eyewear, or more—ViSenze's discovery suite provides the solutions you need to ensure customers can always find what they're looking for. Join a demo today to find out how the platform can help you improve your UX for ecommerce from start to finish.