With ViSenze Smart Data, deeper insights and untapped opportunities are just a click away.
Data is at the heart of product discovery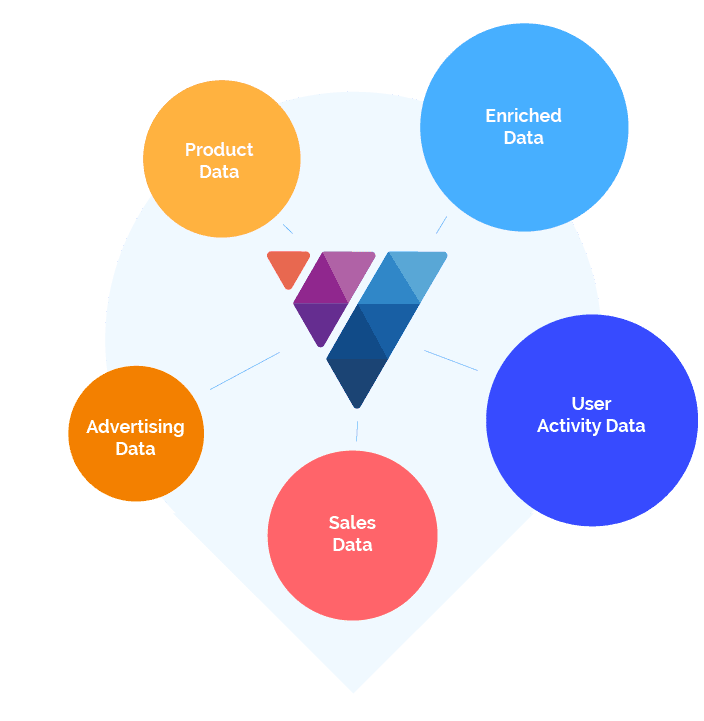 Anticipate Demand
Explore customer journey insights

Stay Competitive
Leverage key competitor data

Identify Gaps
Conduct product-level data analysis

Track Emerging Trends
Analyze billions of consumer searches

Future-proof Success
Accurately forecast product performance
Measure the impact of
AI-powered

product discoverability

Track the metrics that matter most with easy-to-use dashboards.
ROI Impact
Search Queries
ROI Paths
SEO keyword
Product Performance
Gain a competitive edge with unparalleled
catalog intelligence
Together, Smart Data and Catalog Manager enable you to conduct side-by-side comparisons with your competitors' product catalogs. Uncover competitive intelligence you've never had access to before.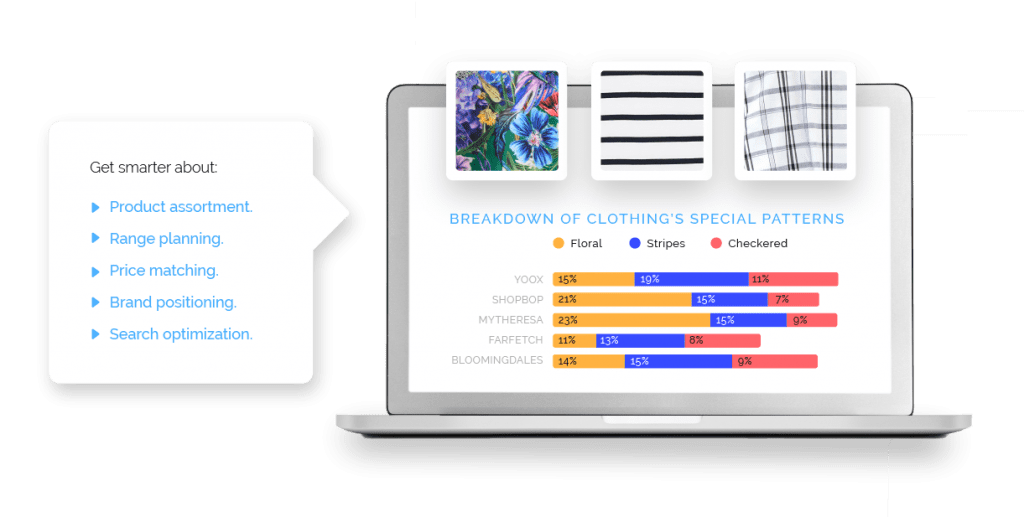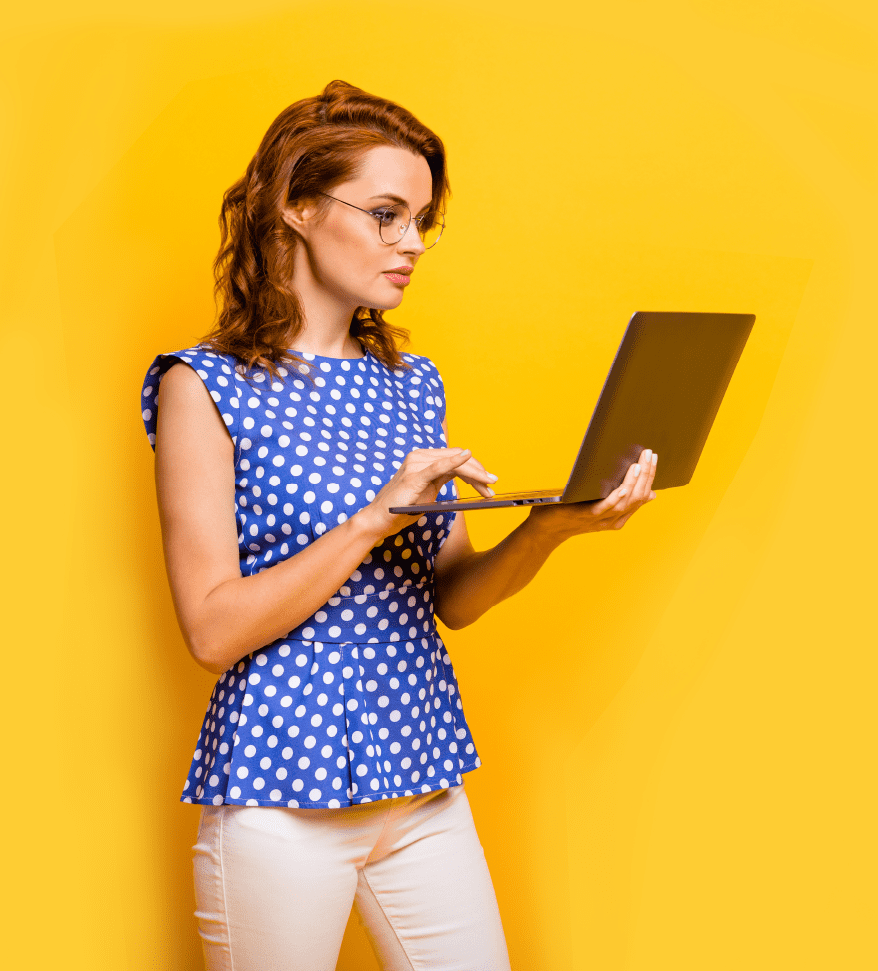 Monitor and enhance the customer journey
Learn how customers interact with your brand — from the products they discover in search to the suggested styles they see along the way. Utilize detailed customer insights to inspire best-in-class UX.