The young, tech-savvy generation is looking for what they want when they want it. They want to sift through infinite style possibilities and find what works for them without endless searching.
With more than 4 million social media followers worldwide and over 20,000 unique products, Showpo, a booming Australian-based fashion ecommerce brand, was looking for new ways to help customers easily find what they were looking for.
With ViSenze Discovery Suite, Showpo was able to instantly show a collection of similar and complementary items to let their shoppers find what they want quicker with images, leading to an increase in ecommerce revenue.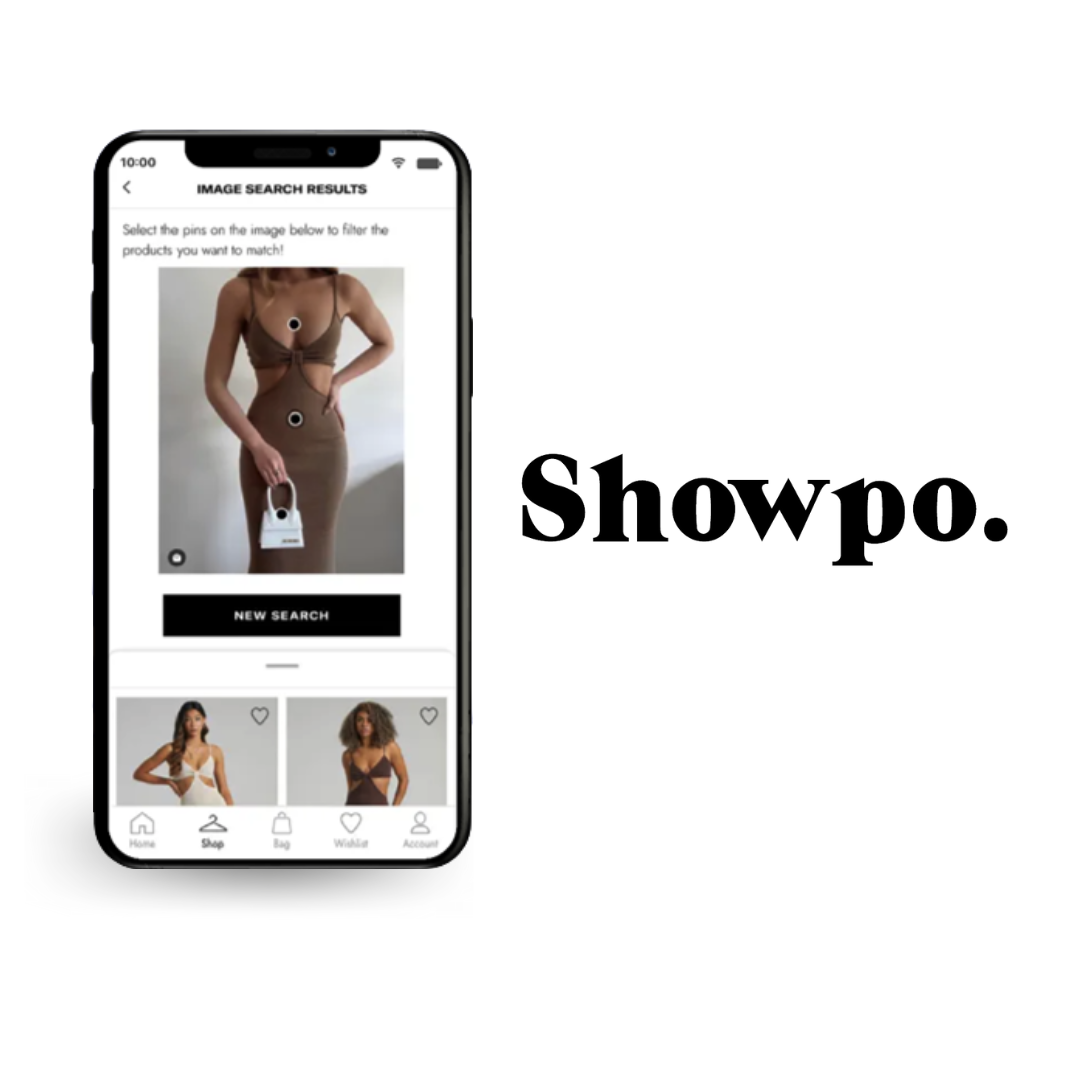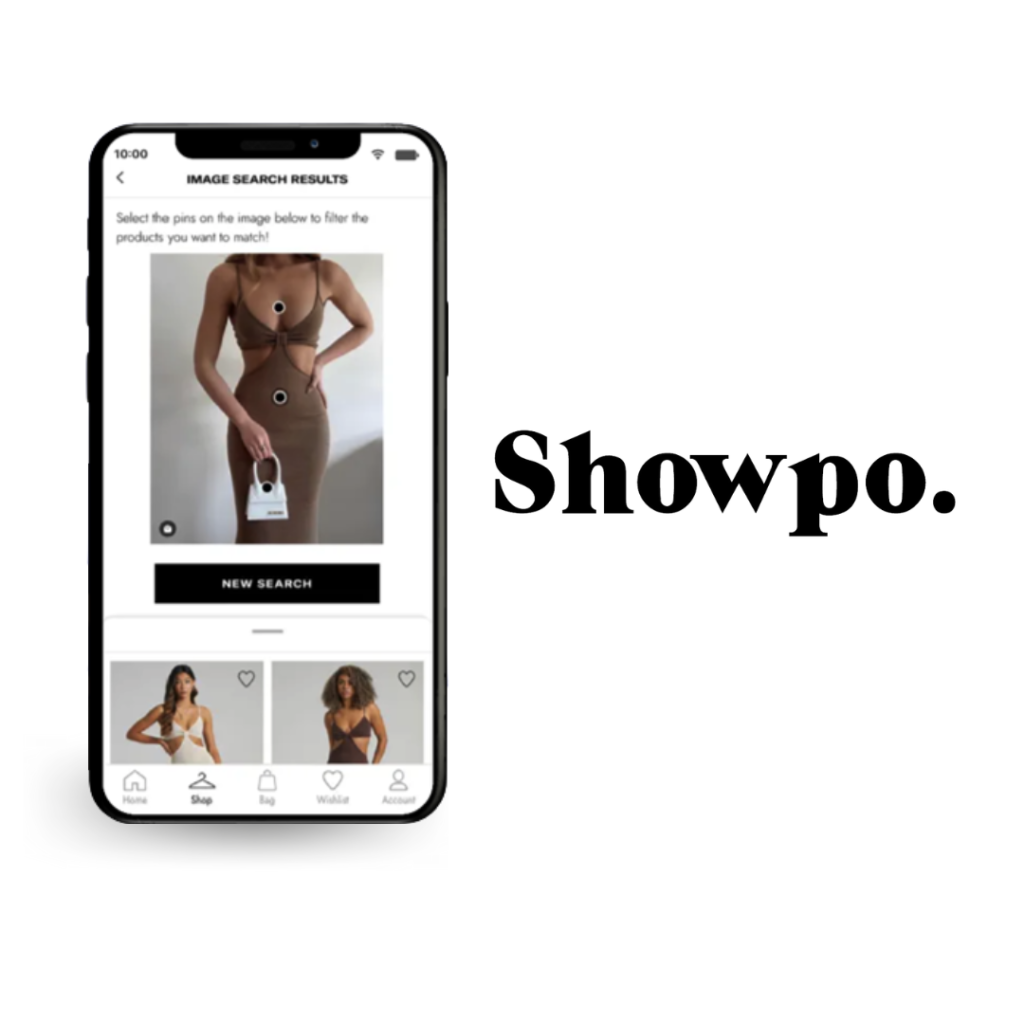 Overcoming Product Discoverability Challenges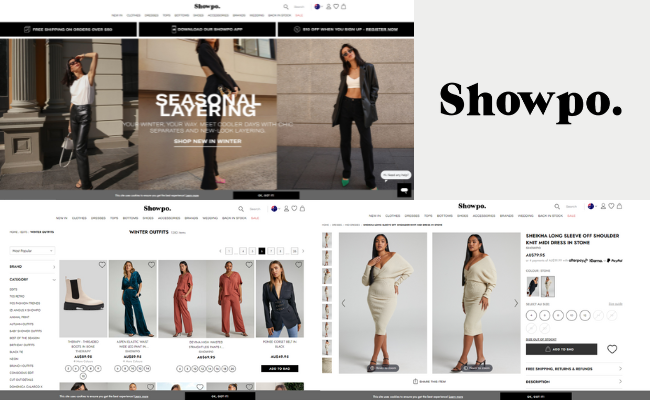 With more than 20,000 products, Showpo needed an effective way to promote its merchandise visually to ensure customers find what they need, have delightful customer experiences, and more reasons to return to the site.
Showpo needed straightforward, innovative, and advanced recommendation and visual search capabilities that help customers get what they want and increase ecommerce revenue from their store.
Curating Personalized Shopping Experiences
Showpo was able to show customers better product suggestions by using ViSenze's Smart Recommendations for product discoverability, This included similar alternative items or complementary offers showcased on the product detail page.
ViSenze's Visually Similar Recommendations powers
Showpo's See Similar carousel on their site and mobile app. This
helped Showpo curate a collection of similar items based on the
visual attributes of the item currently being viewed.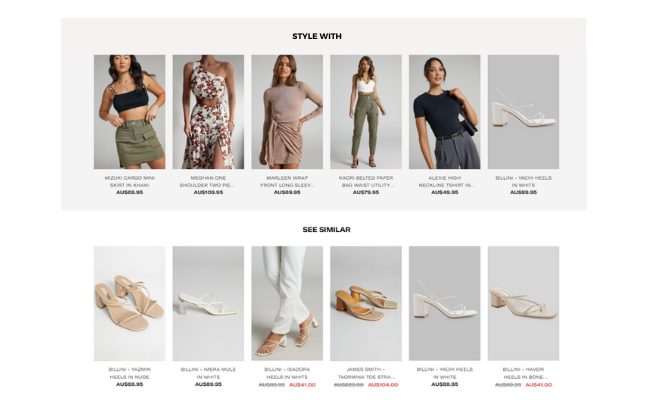 Results That Make A Difference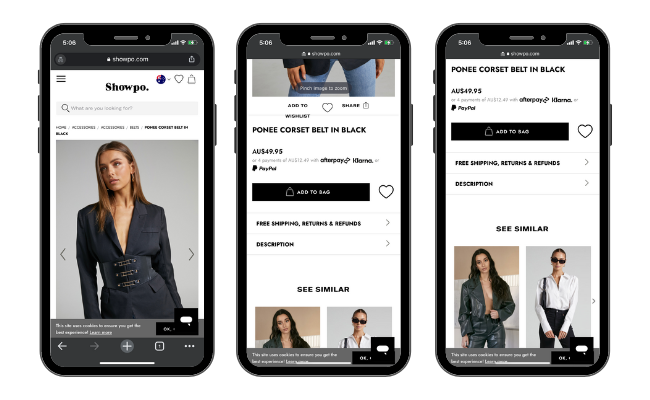 Showpo streamlined its product search and increased its average order value by showcasing its online catalogs more effectively, improving retention rates, and simplifying product discovery across its website and app.
The Visenze platform also offers analytics and configurable options for Showpo to drive quick business decisions. These include opportunities to promote, discount, or increase the volume of specific items, attributes, or categories, helping the teams to work faster to respond to customers' needs and desires.
On average online retailers see a 10% increase in conversions using ViSenze Smart Recommendations