Although fashion trends may come and go, the recent evolution happening within the online retail industry is here to stay. Over the past few years, more and more ecommerce sites are upgrading from the basic search bar. They are move towards advanced ecommerce search engine tools that are transforming how customers shop.
Overall, the visual search experience is smarter than text search. It delivers impressively accurate results at lightning-fast speed. This means shoppers don't have to work as hard to get to the products they're looking for. Meanwhile, computer vision and artificial intelligence (AI) are working behind the scenes to create this high-tech, highly intuitive search experience.
The inner workings of visual search technology might be unfamiliar to ecommerce customers. But these tools are quickly gaining traction among proactive retail leaders who see the bottom-line impact visual search represents.
The good news is that it's not too late to get AI-powered visual search up and running on your online storefront. In our comprehensive guide to visual search AI, you'll learn about the benefits. Additionally, you will learn about tips for using artificial intelligence to deliver a seamless ecommerce experience.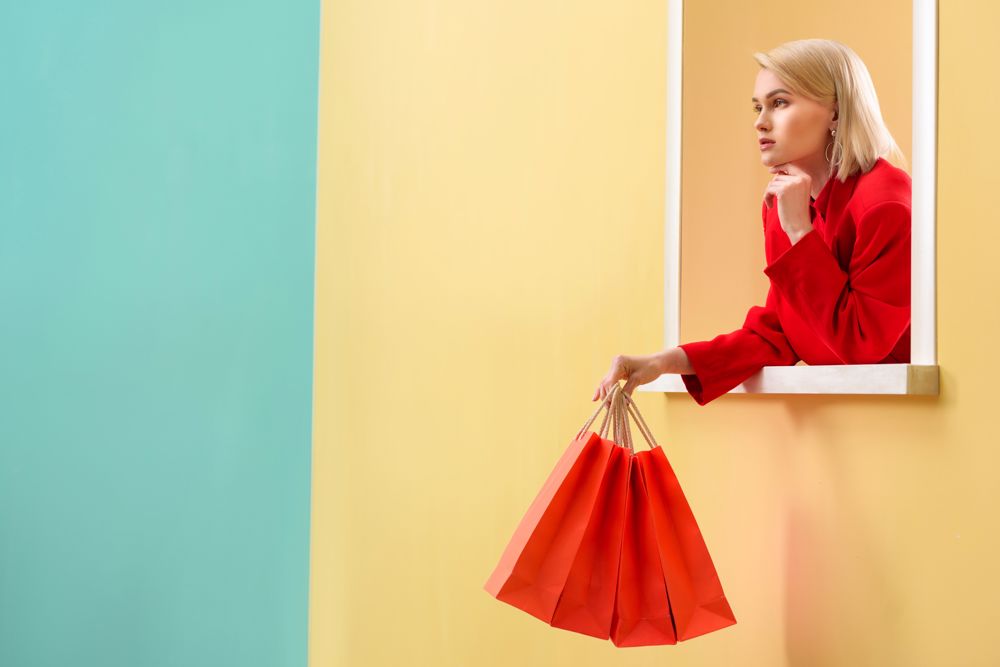 What is visual search in ecommerce search engine?
Visual search is a simple concept backed by sophisticated technology. With visual search, shoppers don't need to rely on text-based queries to find products from within an ecommerce catalog. Instead, they can use images to find what they're looking for.
The results will still include a list of products that match the search query. However, the quality and relevance of these results are improved with visual capabilities.
With a traditional text query, the ecommerce search engine will surface products that share tags and metadata deemed relevant to the handful of words the user inputted. For instance, a shopper might use the phrase "blue swimsuit". They will then land on an assortment of men's swim trunks, women's bikinis, and toddlers' frilly one-pieces in an array of blue hues and patterns.
But, as the saying goes, a picture speaks a thousand words. When that shopper runs an image search by uploading a photo of a blue swimsuit they like, the ecommerce search engine will have significantly more information about what that customer is looking for. The ecommerce search engine will be able to see that the swimsuit in question is a geometric-printed women's powder blue monokini with cutouts. This will happen without requiring any extra work from the shopper. Now, the system can look across the catalog for products that feature as many of these style attributes as possible.
Instead of providing just a couple of basic pieces of information, an image search gives the system a lot more to work with. This way, it can deliver product results that are closely matched to what the customer has in mind.
How does AI support visual search?
The process of evaluating details within an image and using that information to find a similar product might sound like a distinctly human process. But artificial intelligence and related visual search technologies are now capable of doing this in an instant and with greater accuracy.
A visual ecommerce search engine like ViSenze's Smart Search tool can "see" what's in images. This is thanks to an AI capability called computer vision. This is responsible for a range of tasks including image recognition, classification, and segmentation.
Through the machine learning process, image search tools learn to understand and describe what they see. When new products are added to an ecommerce catalog, the system is able to assign product tags, style attributes, and metadata to each listing. Now, the retailer has enriched product data, and improved catalog intelligence, that will support visual searches later on.
Ultimately, when a shopper runs an image search, the system processes the uploaded image in the same way. It also cross-references it against the rest of the catalog, looking for similar images on active product listings.
To the end-user, the process doesn't feel all that different from showing a retail sales associate an inspiration image. In a physical retail setting, that associate would look at the details of the pictured item. They would then use their knowledge of the store's inventory to pull together a selection of similar items with the same look and feel.
Many online retailers operate on a global scale, 24/7. For them, it's simply not feasible or scalable to have staff members field inquiries like this. However, thanks to visual search AI, customers can still enjoy easy search experiences. They can also enjoy immediate and personalized results, even when they're shopping online.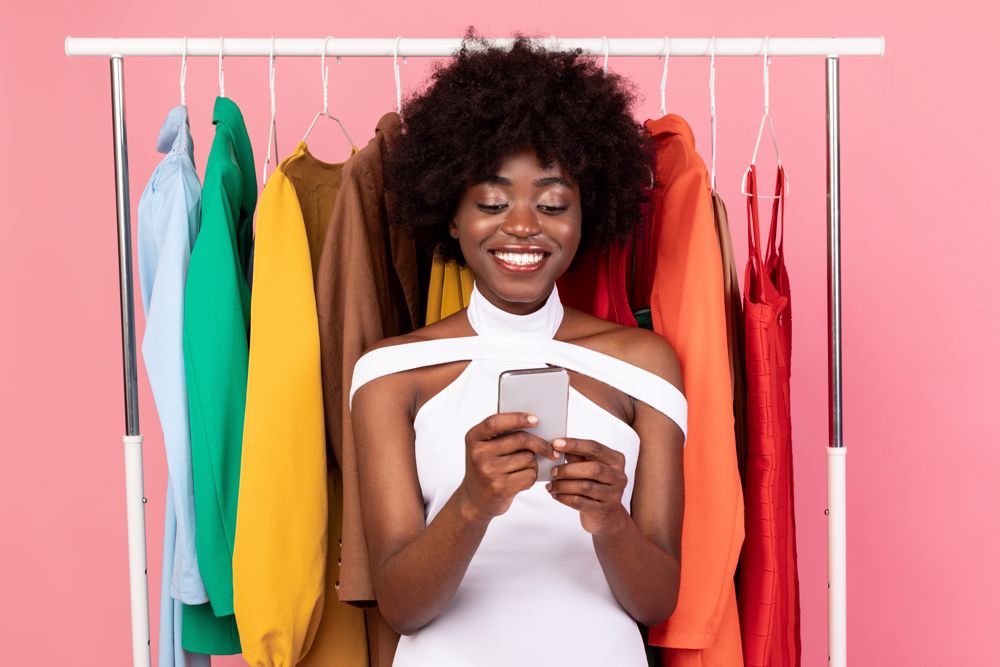 Benefits of visual search in ecommerce search engine
Implementing visual search on your ecommerce site is truly a win-win for you and your customers. Now that we've covered what visual search AI is and how it works, let's review some of the top benefits of using visual search for online retail:
No more keyword guessing
When customers can use search by image tools, they can find what they want, faster, without having to use specific language that matches the retailer's product descriptions. There's no need to try half a dozen search phrases and buzzwords in order to see the right product results. They can simply input an image they love and see hyper-specific results instantly.
Better product discovery
Visual search tools support improved product discoverability, which is especially important for retailers with expansive product catalogs. High-intent shoppers may not have the patience to click through 20 pages of search results, but visual search queries ensure the most compelling products appear on the first page.
More relevant product recommendation ability
As we saw with the "blue swimsuit" example, the search result variety from a basic text query can be pretty far off from what a consumer actually wants. Image search tools pinpoint specific style attributes in a user-uploaded image and use this information to show only the products that are close matches.
Direct path from inspiration to purchase
When customers see inspiring images, visual search ensures they can find shoppable options with ease. They can conduct image searches using photos of products that they took when shopping in stores, social media posts saved as inspiration or snapshots, and screenshots taken from retail catalogs.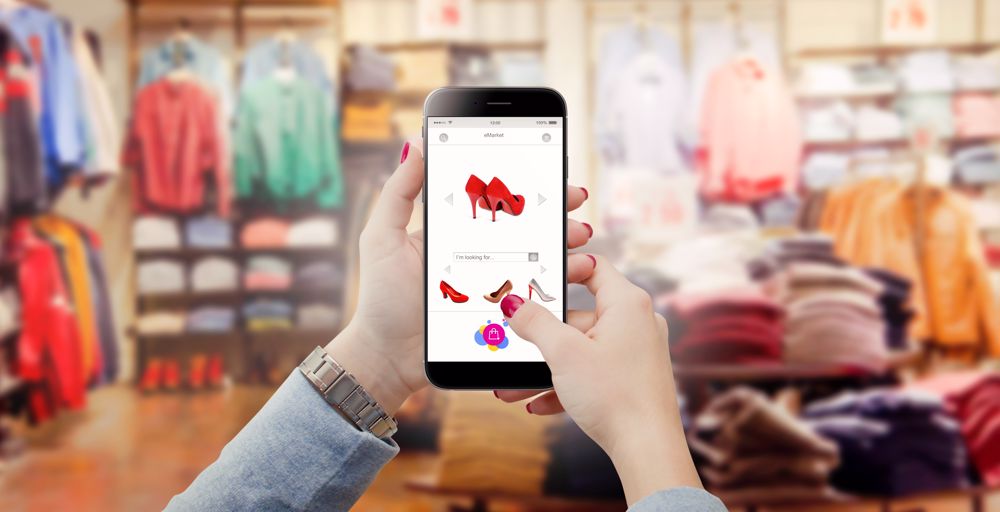 Enhanced ecommerce search engine experience
All of these benefits add up to a more seamless and satisfying shopping experience. Plus, when retailers have an image search at their disposal, every aspect of business — from customer service and clienteling to chatbot assistance — can draw on this technology to help and impress shoppers.
More ecommerce sales
Ecommerce businesses that offer better search results and customer experiences through visual search AI reap the bottom-line benefits. Retailers using ViSenze's Smart Search tool have seen 6x higher conversion rates and 29x ROI due to increased sales.
Partner with ViSenze to drive the most value from your ecommerce search engine
To learn more about how ViSenze works with online retailers to implement and leverage visual search AI — and to see this solution in action — get to know Smart Search and connect with our team today.
About the Author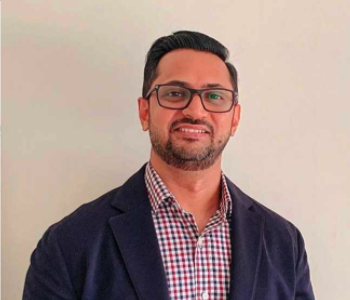 Vadish Shetty is the Head of Global Marketing for Visenze with 20+ years of experience in technology marketing. He is passionate about buyer journeys and finding the optimal path to revenue whether it is in B2B or eCommerce.