Improve Product Discoverability and
Accelerate Revenue Growth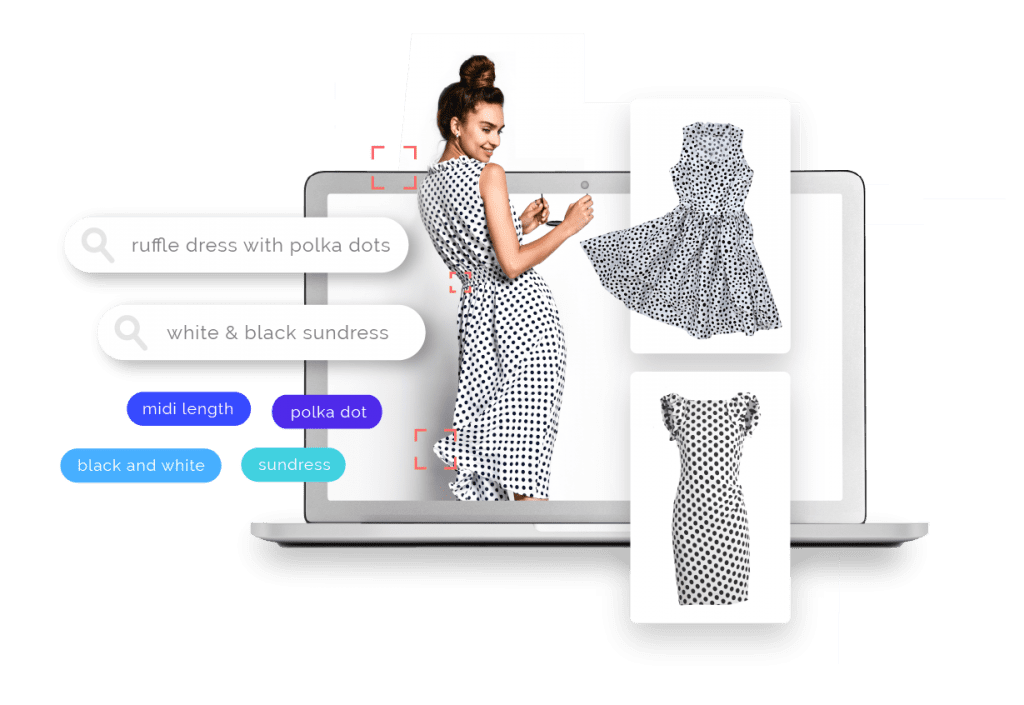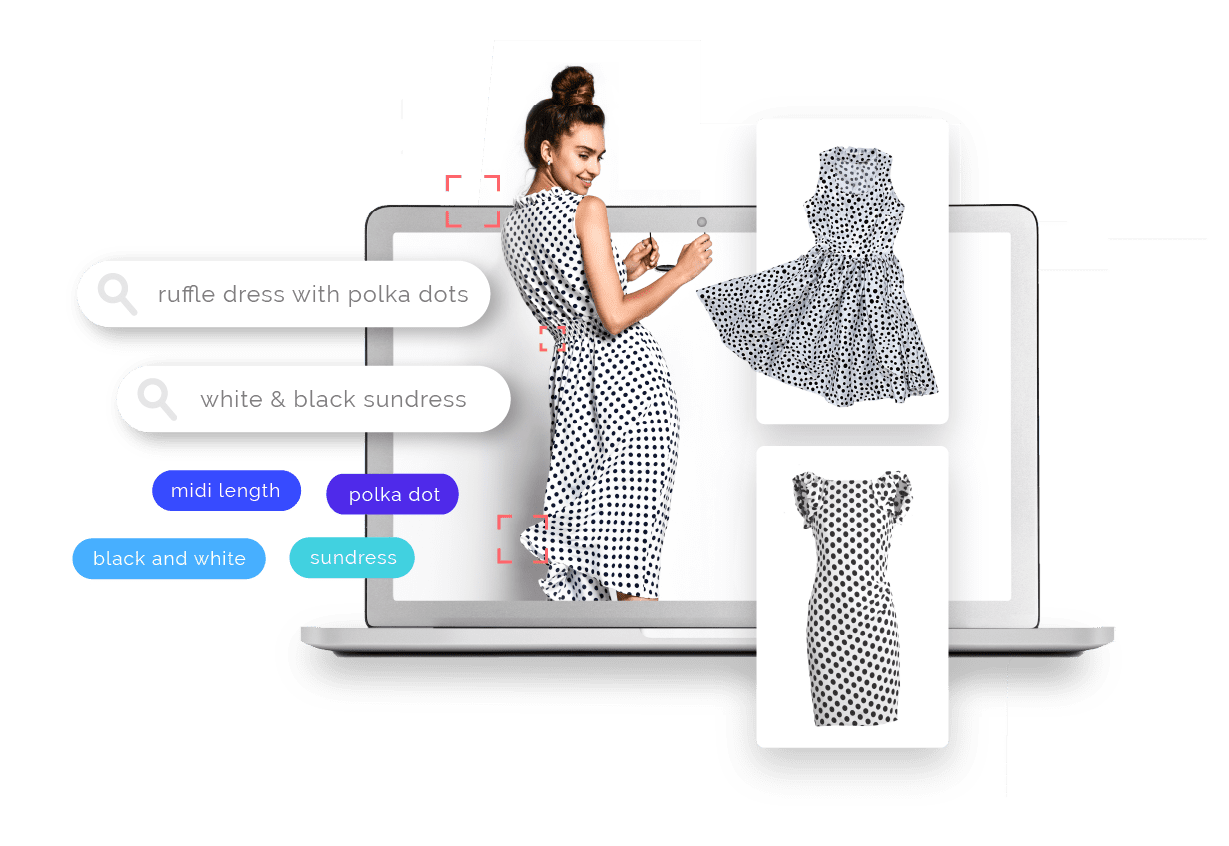 Get your products
found faster with
richer product tags
Powering instant, closely matched search results for long-tail keyword searches.
Automatically enrich your catalog with SEO-Optimised tags.
Return product matches no matter how complex the keywords.
Minimize inconsistencies and missed revenue opportunities.
Shorten Shopper Path to Purchase with Visual Search
Why struggle to look for hard-to-describe products, when AI-Powered Visual Search can surface them instantly.
Let customers shop products from their gallery.
Connect your catalog to their social media inspirations.
Inspire them to purchase from celebrities & User Generated Content galleries.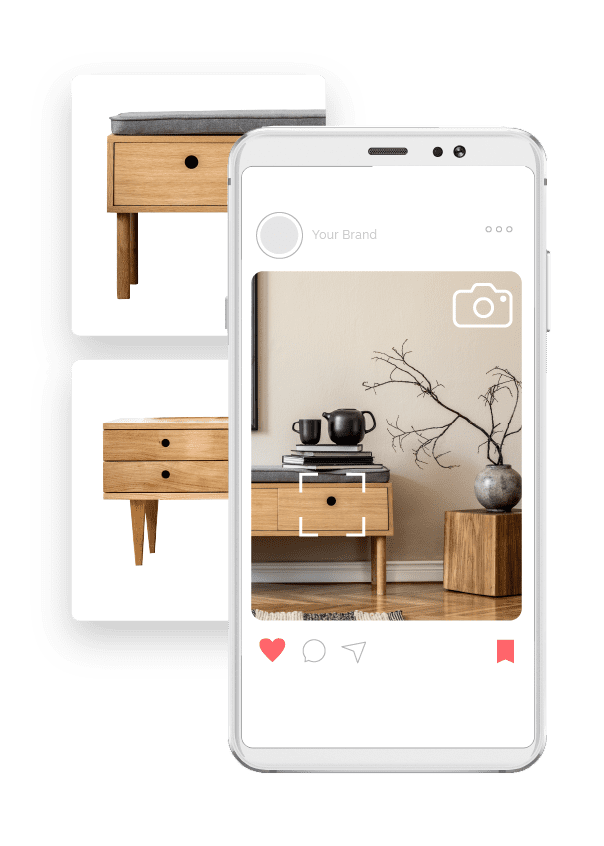 High-Performing Contextual Product Recommendations
Surface the right products and increase purchases at various customer touchpoints
Suggest similar items that match real-time shopper intent and guide them toward styles they'll buy.
Excite them with similar outfits & complementary items to complete their purchase.
Custom configure each strategy to optimize for conversion & revenue.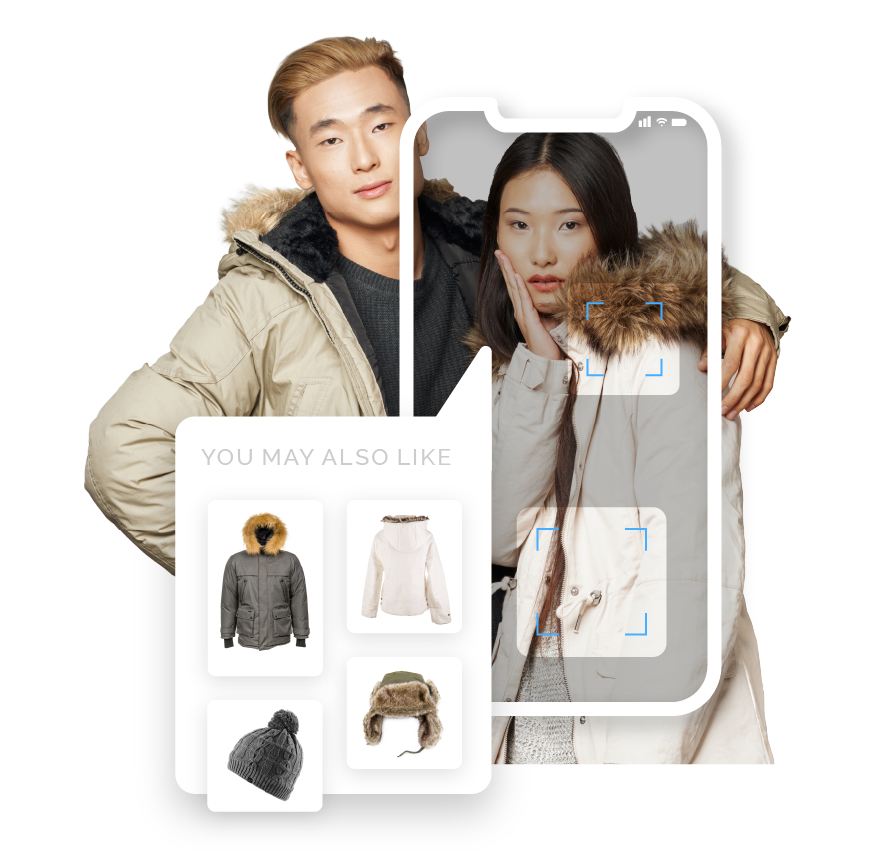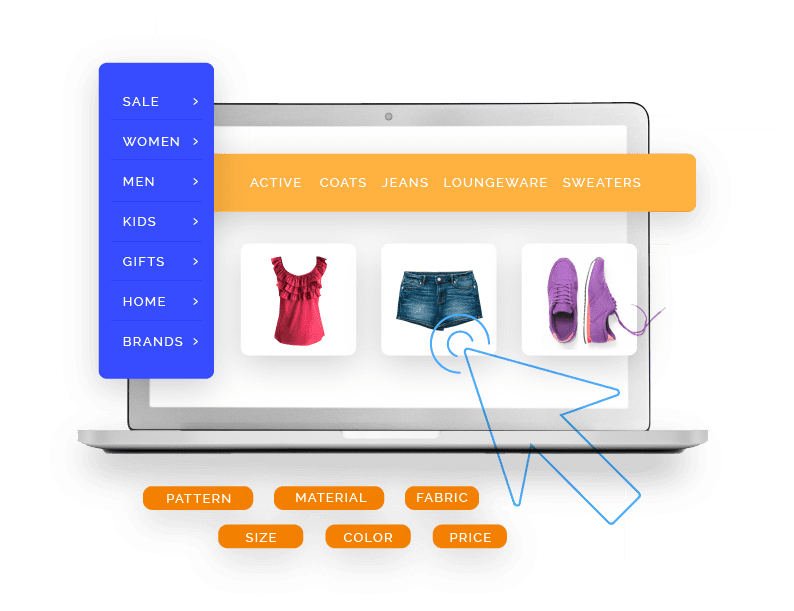 Optimized Shopper Journey
The easier you make navigating your product catalog, the easier you make it for shoppers to reach the checkout.
Create dynamic navigation menus from standardized catalog meta-data.
Showcase trending categories with advanced search filtering and sorting.
Add related searches links to explore more relevant products.
Improve Customer Experience through Unique Insights
Make smarter business decisions, meet your customers' demands, and gain more competitive advantage.
Generate insights into your shoppers' interests and demands.
Analyze how customers interact with recommendations at every touchpoint.
Integrate with your reporting tools to have a unified view