Increase Ecommerce Sales with AI
A recent McKinsey study shows how incorporating AI into ecommerce businesses can lead to a 15% jump in customer revenue and retention levels. Given that the holiday season is here, this would be a good time for brands to deeply integrate AI into their business.
Customers are looking for ecommerce brands to enable them to find what they are looking for as quickly as possible and want to be inspired with the best recommendations to style themselves and their loved ones better.

Not to forget, tracking the right data will enable brands to optimize the customer's journey across the shopping funnel and will give them insights on trends that will help them stock better.
As more and more consumers rely on fulfilling all their holiday shopping needs online, optimizing your digital storefront has become key to bringing in more revenue consistently.
Artificial intelligence can play a crucial role in helping you do just that.
In this blog, we will look at the:
Benefits of AI-driven personalization
Successful AI implementation case studies
How you can boost holiday sales with AI
How can AI help drive personalized product discovery
Much like how every customer expects a personalized experience when shopping in a physical store, your online storefront can look to mimic that with artificial intelligence.
Personalization in ecommerce is not just limited to product discovery and can be instrumental at every stage of the shopping journey—from search to style.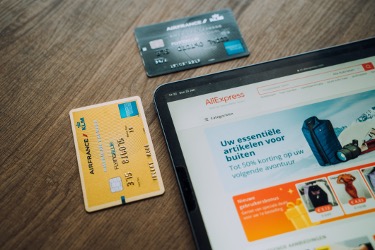 Let's break this down into 3 further categories:
1. AI-powered visual search

Visual search has statistically led to better customer engagement, increased conversion rates, and more revenue generation.
Here's a thought-provoking question:
How would you keep your customers engaged if they stepped into one of your stores?
The answer—by asking them how you can help and then guiding them accordingly.
With AI-powered visual search, you can do exactly this. With just a screenshot or live photo, you can now enable them to find the exact products that they are looking for.
This reduces friction and decreases the time to gratification drastically. On top of that, you can recommend products. Not surprisingly, this also helps your brand create a name for itself amidst cut-throat competition and foster brand loyalty.
2. AI-powered recommendations
Product recommendations are how brands increase the average consumer's cart order value and improve revenue. With expectations on the rise and consumers always looking for the next best and most stylish thing, AI can be your key ally. 66% of customers now feel that brands should understand their needs and expectations
With ViSenze's AI-powered automated recommendations, you can combine product images and shopper behavior to give a deeply tailored shopping experience to every customer.
With ViSenze's 6 recommendation engines, coupled with simple-to-use merchandising controls and no-code widgets, you've got everything to make the customer go 'wow'!


With ViSenze, every shopper becomes your customer; increasing their spending with you.
Similar – Recommend visually similar items
Look – Recommend shoppable products from the model image
Pairing – Recommend complementary products for the primary item
Inspire – Suggest multiple outfit inspirations
Social – Turn social inspiration into product purchases
Session – Dynamic personalization for the ongoing shopping journey
3. Smart data
How can you ensure a smooth customer journey this holiday season you ask?
With ViSenze's smart data, you can make every customer activity count and continuously improve their online shopping experience. 
You can now:
Anticipate demand and track emerging trends
Identify and remove gaps and barriers across the conversion funnel
Enable better attribution
Ensure a streamlined omnichannel experience
And..that's how you stay future-proof!
Especially during the holiday season, the use of data to continuously upgrade the experience can translate to higher revenues.
Advantages of adopting AI in product discovery
Higher Conversions: AI-powered visual search enables customers to find exactly what they are looking for in a matter of seconds, by simply uploading images of desired products. This intuitive search method aligns with user preferences and reduces the path to purchase, significantly increasing the likelihood of conversion as customers find satisfactory results quickly.
Enhanced Basket Size: With AI recommendations that are tailored to individual user behavior, customers are exposed to a wider array of products that match their style and preferences. This not only enriches the shopping experience but also increases the average basket size, as shoppers are more inclined to add multiple, precisely curated items to their cart.
Better Revenue: Implementing AI-driven recommendations can present customers with items that complement their search or previous purchases, leading to personalized upselling and cross-selling opportunities. By tapping into predictive analytics, retailers can showcase the most relevant products, encouraging increased spending and, consequently, boosting overall revenue.
Successful AI implementation case studies
One of the best ways to learn how to implement a new technology for your brand is to get inspiration from the brands that have successfully achieved it. Let's take a look at some case studies where brands implemented AI-powered technology to create a ripple of positive changes
As a leading online fashion and lifestyle destination, Zalora boasts a catalog of over 3,000 brands and 41 million monthly visits. While this means they have a ton of choices for their customers, it also means a standard search query box could not fulfill all the requirements they needed to cater to. With this knowledge, they turned to ViSenze for its Discovery Suite.
The brand's goal was to create a clear, intuitive, and unified consumer experience for everyone who logged in to their website. Combining the capabilities of visual AI with machine learning, they aimed to deliver personalized recommendations based on automated product tagging to increase both conversions and revenue.
For this purpose, they employed the ViSenze Discovery Suite to help consumers:
See complementary items based on style and occasion
Turn user-generated Instagram posts into shoppable content
Forecast accurately with relevant and actionable data
The result?
A record-breaking 10% increase in engagement rate and a 15% increase in the average order value for the brand.
UK's top retailer of sofas with a 50-year history, DFS hosts an extensive range of collections for their customers to choose from. But when they noticed they were losing out customers due to limited product suggestions and uneasy navigation patterns, the company had to rethink its product recommendations and discovery journey to maintain the top spot.
With a quick data analysis, they discovered that customers were mixing furniture styles and some left the website without completing their purchase. Their goal? To craft an authentic customer journey that helped increase conversions and reduce bounce rates on their website.
The solution was ViSenze's Smart Product Recommendations engine, built with AI-driven personalization even for first-time visitors. With it, DFS changed its recommendations display to dynamically switch items that were relevant based on factors like price, color, and other characteristics.
Being a home decor brand, they knew how important visual aesthetics were to their customers. So, they proactively introduced these smart visual iterations by putting images at the heart of the customer experience. This led to a 10% boost in online conversions and an 8% boost in AOV.
How You Can Increase Ecommerce Sales this holiday season with AI
AI-powered search and customization has the potential to be a gamechanger for brands and when better to test the waters than the holiday season? Ecommerce sites and apps get the most traffic in this season and the conversion, AOV, and revenue numbers can only get higher with visual search and personalization. With so much at stake, deploying AI to make your and your customer's lives easier is worth the investment.
To learn how you can achieve your brand goals with AI-based search and personalization, book a customized demo walkthrough with ViSenze today.